New Year for the Giants
April 13, 2018
On Thursday, March 23, the New York Giants traded outside linebacker Jason Pierre-Paul to the Tampa Bay Buccaneers. The trade included the Giants receiving the Buccaneers, 3rd and 4th round draft picks and the Buccaneers receiving the Giants 4th round pick and Pierre-Paul. While many were outraged given Pierre-Paul's 8 year history with the team, this was actually a great deal. Pierre-Paul's career had been on a downward slope ever since an incident involving fireworks in the summer of 2016 in which he lost two fingers. When combining Pierre-Paul's stats over the last two seasons, he recorded 15 sacks: decent numbers, but not compared to 16.5 sacks he recorded in 2011 alone. Additionally, the Giants defensive line ranked 27th in allowed rushing yards this season, giving up a total of 1,933 yards and 4.2 yards per carry.

Even given these statistics, it still seems the new Giants' general manager, Dave Gentlemen, undersold the two time pro bowler, valuing Pierre-Paul at the same level as a 3rd round pick. While this deal does infact undersell Pierre-Paul, Gentlemen knew was he was doing. Looking at it financially, it was in fact very advantageous; Even after getting rid of this contract, the Giants still only have about $5 million in salary cap space, ranking third to last. Despite seeming very underwhelming at first, Curt Macysyn, sports analyst from Fansided, makes sense of it by explaining, initially, this will only free up $2 million in cap space, but "the big savings start in 2019". Macysyn later elaborates on the point of long term cap relief as he mentions that all together, this trade will free up around $19 million in cap space for the Giants. After one of the their worst seasons ever, it is clear that the Giants need to rebuild in the offseason. With their declining quarterback, Eli Manning, their dysfunctional offense, and underperforming defense, the Giants need all the money they can get. After already addressing the most pressing issue by replacing their previous left tackle, Ereck Flowers, with former Patriot, Nate Solder, the Giants have been running dangerously low on cash. This trade enables the Giants to have a little more wiggle room to make some more moves this off season and address some of the other key problems with this lackluster team. Clearly, while it is sad to see any member of the Giants 2011 Super Bowl team go, for this team in panic mode, it was the right move.

Further examining this trade from a different perspective, Dom Cosentino, sports analyst from Deadspin, notes that this trade could also have further benefits given the Giants' position in the 2018 draft. While Pierre-Paul was an important player to the Giants, his replacement might be right in front of the Giants' eyes. Bradley Chubb is a defensive end from NC State and some are ranking him as one of the best players in the draft. He not only is much younger than Pierre-Paul, but also has the potential to be far better than Pierre-Paul ever was. Chubb seems to be the answer that makes sense of this confusing trade. The Giants have the second overall pick this year, leading some, including Cosentino, to believe the Giants will trade down for more picks and draft Bradley Chubb instead of a quarterback. This would allow the Giants to have more draft picks in which they could address many of the pressing issues with their lineup. While it is uncertain whether this additional trade in the draft would pay off for the Giants, it all does seem to perfectly line up. Potentially, looking back at this complex offseason for the Giants, it is very possible it will be viewed as one of their best yet.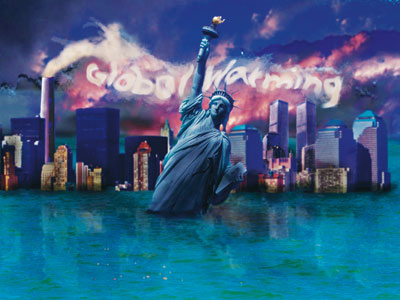 © Caleb W., Newton, MA