No Pass, No Play
November 2, 2017
When each 6th weeks ends students, who are also athletes are called and put up to the test. Did they pass all of there classes, or did they slack off and fail which would leave them out for a couple of game. Students everywhere are missing out on key games just because they cant pay attention in classes. Nowadays athletes are more focused on playing the sport they are involved with instead of focusing in on grades so that they are able to play. The no pass no play rule should be put through schools to inform students to pass classes, put school before sports and to become a more time useful person down the line.
Studies have shown that students are doing much more better in classes because of their focus knowing that if they don't pass classes they won't play. An article read that student-athletes are averaging a 2.9 gpa. [Donna Bratten} These are good grades for student-athletes who have to balance time very well in order to perform well in all they are doing. Many people oppose that students should just focus on school and make sure that they are ready for college and after life so that they have a good paying job. Students should enjoy the experience and have fun while the time lasts.
Another reason to believe that the no pass no play rule should be stressed is so that students have the chance to be well with time. If u have more to do then time should be harder to compensate. Some people think that there is way too much work on students. Some are saying schools are making students slaves. Even though this is just readying the student for the after high school life so that they may become the future of the world.
For those students who do want to perform and play sports on the collegiate level the colleges looking forward to investing in you will surely be looking more into your grades than skill in sports, and will also want to see how much you can focus. Even my coach has told me to make sure my grades were decent before I started thinking of basketball.[price]
In conclusion, the no pass no play rule should be stressed more to give students the opportunity to become better people. It will also keep the mindset that students should focus more on grades than the sports they are participating in. So before you play hard you have to remember to study harder.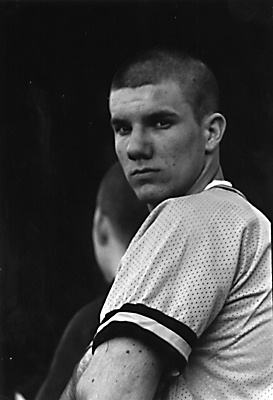 © Chris C., Milford, CT