Video Games Shouldn't Have to Bleed to be Fun
August 23, 2017
This year, when my dad won a Super Bowl raffle for an Xbox One, it came with a new World War One-based battle game. My brother set it up right away, and started to play. The graphics were impressive at first, but the more life-like they became, the more I started to feel sick. I had to leave the room. It was so violent, I couldn't even watch.

Unfortunately, when most teenagers or adults think about their favorite video games today, they picture some super violent shooter game solely based on war and killing people. In my opinion, those games are not only nauseating, they're not very challenging, and don't provide incentive to make people want to stay with it.

It appears there's so much focus among game developers to create super amazing graphics that sometimes cross the line into disturbing material. The problem is, they seem to forget about making games fun. It may be that they're in a rush to get games on store shelves. Most of the highest budget games take years to develop. Designing and implementing those life-like 3d models takes a very long time.
There are ways around this. I've studied code and I've made basic 3d games myself. I've learned that making small sacrifices like getting rid of reflections in water or dynamic shadows would decrease developing time by months. Maybe that would give game designers more time to come up with educational and compelling challenges. Personally, I care much more about good gameplay than astonishing graphics, and I can't be the only one who feels that way.

There's a balance somewhere between having a game that looks really good, and is also fun to play. I wish gaming companies wouldn't go straight for the blood, wounding, and killing. I know deep down, a game doesn't have to make a person sick, in order to be popular.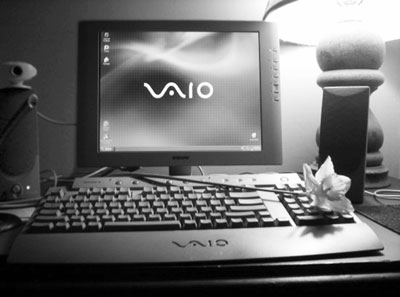 © Audrey W., Oneonta, AL