Fantasy Sports!
April 10, 2017
I have always been a huge fanatic for sports, especially baseball! I love going to live games, watching them on T.V., and being able to discuss what happened with my friends and family. However, I don't always have time to do this, seeing as how I have hours of work, sports, and other activities.

Sports are a way for people to connect. Some people might join a book club, others might do theater, but for me, I find my friends and people I'm close to on the court, on the field, on the track, and in the pool.
Sports have been one of the greatest leisure activities, dating back to the second industrial revolution in the 20th century! People get to relax and enjoy a good game, while conversing and eating, while playing and watching, and while having lots of fun!

However, despite the amazing technological age we live in, not everyone will always have the time in the day to sit down and enjoy a game. This is where fantasy sports comes into play.

Fantasy sports, run through major cooperation's such as Yahoo Sports or ESPN, have been going on for years now, but have just recently become more popular. The largest fantasy sport being football, it joint together an average of 41 million people this previous season, with projected numbers even higher for next!
I have played fantasy football for the past 3 years, and it brings me together with previous sports coaches, friends, and family. It is a tradition we have started, which brings us closer and closer every year, that is until the winner is announced and it's not you!

I love fantasy sports. Fantasy sports are a way of connecting the player, to groups of people they may or may not know. It allows the player to meet, talk, strategize, and have fun, all while relaxing behind a screen.
In this growing age of hustle and little free time, people can't just sit down and relax to a game like they once could. Fantasy sports in the way to fix this problem. By logging on for 5 minutes to pick your players and arrange your team for the week, you stay connected to your group of players, as well as the sport itself, all without spending hours of your precious time watching the games.

I'm not saying fantasy will ever beat the thrill of watching a game winning touchdown, or a walk off home run, but through fantasy, people can connect and become closer to the sport, in ways that were not possible until fantasy sports were created.

Fantasy Sports are and will be the future for all who share a love and passion for sports. It will connect them, It will save them time, and it will bring them more joy, by being able to talk about and participate in something they love!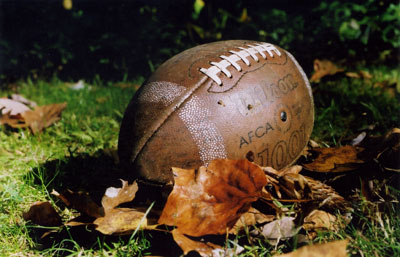 © Michael L., Bethesda, MD