Bed and God and Stuff
March 8, 2012
I can hardly recall a time where the sense of laying comfortably in my bed wasn't firmly implanted in my mind. The feeling of warmth and safety that my soft mattress and firm pillow provide, comforts me throughout my day because I know at the end of the day, I can come back to that safety net.

The colors of the comforter have changed over the years, just as the colors of my dreams have. From a light pink blanket that smelled of little girl fantasies- princesses and fairytales, plastic dolls and playmates- to a lime green quilt in which I can taste the dreams of college and a career, the thrill of the unknown, from the outside, it is forever changing.



Sometimes nightmares can destroy the image of the safety net, but the reality of what it is remains the same. The mattress never changes with the color of the comforter, nor does the foundation of the bed sway with the cry of a broken heart. The comfort and stability remain the same in any situation.



I'm discovering the same about God's plan for my life. In the course of my life- the motion and noise of everything seems to constantly change. But when I take a step back; quiet the noise, slow the motion, breathe and allow His plan to unfold- just as I can feel the firm 'safety net' of my mattress eneath me, I can feel the stead, pulsing support of His loving, sovereign plan for my life.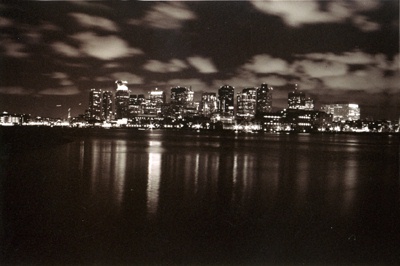 © Hoang P., Rochester, NY