Teens and Religion
December 2, 2010
This is a touchy topic, but I feel that teens need something to look to when they're having problems; whether that is relationships, personal battles, drugs, pregnancy, etc. I am a strong believer in Christ. Many would disagree with me. But Christianity is not based on proof, it is based on faith. Sure, many 'rebellious' or 'troubled' teens wouldn't agree with me. But that isn't my point. We all need to respect each other's beliefs. It doesn't matter if you believe on God or not. We all have problems, and we all have different ways in dealing with them. Whether that be listening to Justin Beiber or listening to Chris Tomlin.

This past summer, I went to church camp. The camp is called "Falls Creek." There are thousands of kids and teens who pass here throughout the summer. Maybe they come looking for a relationship with Christ, or already have one, either way most leave the camp with an unforgettable, life changing experience. Throughout my whole week at camp, the best experience was watching the hundreds of kids accepting Christ as their Savior each night. Dozens and dozens of teens had a new outlook on life. It was such an uplifting experience. The people you meet, the friendships you make, the one on one experience with Christ is just indescribable.

I think more teens should be open to Christianity. And of course, some of us Christian teens should be more accepting of those who are not believers. All in all we should just respect each other.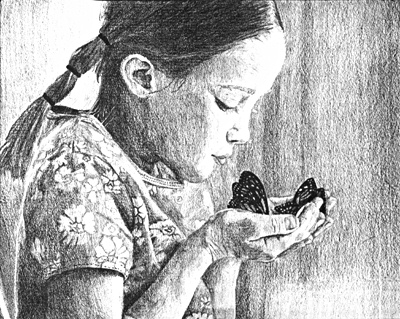 © Alina L., Holland Patent, NY