I Can't Move Forward and Look Back
October 2, 2010
"I think we should all want to change the world in some way in this small amount of time we're given in it, and have goals that seem to big to reach, cause no matter how small you may seem to the world you should always have a dream.."

God didn't give you eyes in the front of youre head to look back, theyre in the front so you can look forword.

I'm a born-again believer. This doesn't mean I'm "religious," it means I have a relationship with Jesus Christ. I try to live a consecrated life; I don't cuss, smoke, drink, do drugs, or anything else of that sort. My close family is made up of 5 incredible people who I love. I've been with the same dude for over a year now: he must be special... :)
I always happen to like reading books until the school year starts. I absolutely love to laugh about any/everything. Certain words sound weird to me, so I'll use them repeatedly just for the heck of it. I honestly believe I have some form of add; my attention span is smaller than a fly. Geez louise, distractions, distractions...
Anywho; have a nice day :)

the distractions of everyday life can be hard, but thats way theyre there, to teach us that pain truley is weakness leaving the body.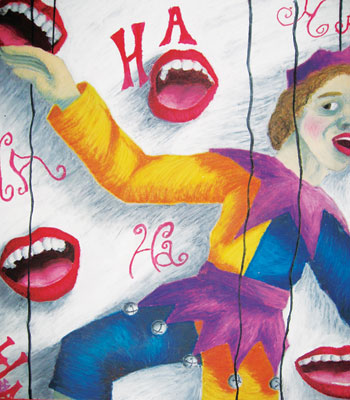 © Carollynn G., Hawthorne, NY