Religion: overrated?
September 10, 2010
In life today, I think the most overrated question is, "What do you believe in? Are you Christian, Buddhist, Hindu, Muslim, etc.?" What it comes down to is who even cares? On a day to day basis, there's new "religions" being created. But what is the point? Most people ask themselves these days, "Why does it even matter?" I know I do. There's so many "religions" out there that have several gods or just one. Everything nowadays is stereotypical whether we're "goth," "scene," "emo," "punk," whatever it is, but in my opinion, religion IS stereotypical. Atheists don't hang out with Christians, Christians don't hang out with atheists; Buddhists don't associate with Muslims, and Muslims don't associate with Buddhists. We all have to be some type of religious belief in nowadays' society.

I grew up in a Christian home. After my dad died, my mom and I started going to this church, and my mom became more and more of a Christian. I slowly walked away, starting not to even care about what to follow. I realized I wanted to enjoy my life how I wanted to, not follow all these rules and guidelines. I soon got tired of everywhere I went or when I'd go on Facebook, it was something about Christianity and God. At that point, it actually made me angry. I didn't want to hear about it. I got tired when I'd be talking to a friend, venting about my life, and my friend would go and say, "Well, what do you think God wants you to do?" I couldn't do anything about it, but I wish I could. Now I'm an agnostic, eventually turning into an atheist. My mom knows nothing about this. If she did, I'd be shoved in a room with her pastor in a split second and wouldn't be able to come back out until I was a Christian again.

In my opinion, religion is just another way to tell you how to live your life. I don't want to do that. I want to live my life the way I want to live my life when I want to live my life. I hate how at home Christian morals are literally shoved down my throat. If I told my mom, Christian morals would be baby fed to me. It's not the life I wish to lead. I wish to lead the life without the morals of everyone watching you every second of the day. There's so many quotes saying to live life to the fullest, but how do we live life to the fullest when we constantly have to watch if what we're about to do breaks the rules of the religion we follow? It'll be hard to do that.

I hold nothing against anyone who follows any type of religion, especially Christianity, but I don't agree with their decision. I think religion itself is overrated. I don't see atheism and agnosticism as a religion because they don't worship any god.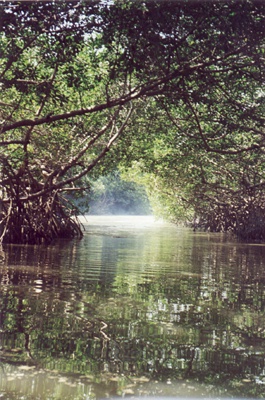 © Olivia O., Chicago, IL