OMG?
March 23, 2010
The way I see it is when you go through something that changes you and your perspective on life, one of two things will happen:
Your faith will either become stronger than it was,
Or you will question what you once believed were true.
I've seen people who have been through the worst in life, yet they think that's what god intended for them. But if he wanted you to live happy would he not take away things that are so precious to you? Would he not see the troubles and think maybe this is too much for them to handle? If he really cared so much why do you think such world problems such as the holocaust, the dropping of the atomic bomb in Japan, the genocides in Africa, tsunamis, terrorist bombings, and earthquakes that happened in Haiti are still happening?

Yes, I know that some problems are our fault because of the human race and our small minds. But what if god made such problems for humans?

Now people are afraid of people in the Middle East because of some drastic measures they use to get their point across, take Muslims for example:
Their faith leads them to believe that Muhammad sent the prophecy from Allah, which is now the religion called Islam. Did anyone ever realize that this could possibly be what god intended for us all along? Is it what people really hear when they say god told them that? Or is it just their own insanity?

I personally do not believe in god. Even though I was brought up in the Jewish religion. I choose not to believe in a man who lives in the sky. To me it's just a make believe story told by people who were crazy. I do believe in a higher power. And people say well that's like god but to me "god" is too strong of a word to use, I also believe in little things from different religions. I don't think I should have to limit myself to just one thing:
Why can't I believe in reincarnation and karma from the Buddhists?
Or heaven and hell from the Christians? To me it's just a way to make people feel secure, So that they always feel like there is a holy man protecting them 24/7.

God is such an unlimited word. It's used in so many different texts, phrases and sentences throughout the world. But it's taken in and consumed by so many people that it's almost like it's lost its meaning. The meaning of a savior. The meaning of life. Of the world. Of god.

Don't just follow the way the wind blows. Don't be inhaled by society and be forced to think things that you don't like. You always have a choice. And open your minds to new ideas, cultures, and beliefs in the world. Because those who are knowledgeable, are the powerful.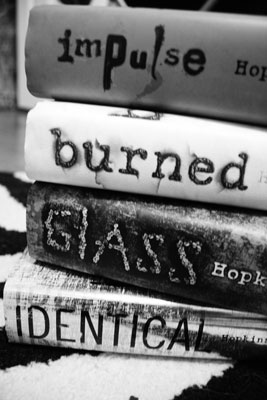 © Bria B.