If I Were Mayor of Mirpurkhas...
November 30, 2017
Water buffalos, camels, and goats crowd the streets while frustrated drivers honk their wailing horns, and motorcycles weave through the tangled traffic in the center of Mirpurkhas, Pakistan. Vendors push rickety carts, laden with overripe fruit, advertising their products with resonating voices. As you leave town, you'll soon see bright, colorful dots moving in a sea of green. From a distance, these dots could be mistaken for wild flowers growing in the fields. But they're actually tribal women toiling on the land, dressed in their colorful tribal clothing.

I'm American, but this has been my hometown of 216,000 people for the last 17 years—certainly long enough to realize that underneath the clamor and calm, there is a disease that is shattering ordinary citizens' lives in this district.

This disease is corruption. It handicaps any politician with integrity who is truly seeking to improve others' lives. Therefore, confronting corruption would be my top priority.

In addition to this, my agenda as mayor would include four other vital issues: illiteracy/poor education, apathy among the youth, substandard infrastructure, and a weak economy.

In order to do this, I would first need to know that I could trust those who will be leading this town with me. Hence, I would carefully select employees with integrity, especially for the finance department—a place that typically breeds corruption. I would also employ a third party to conduct the municipal government's external audit so that the audit would be trustworthy. Furthermore, I would seek to implement anti-corruption rules as much as is realistically possible and train my staff how to recognize and combat corruption, in order to inspire them to perform their duties with integrity.

While I take these initial actions in office, I would also pursue education reform. As a backwater city, Mirpurkhas has an appallingly low standard of education. My reform would focus on stricter testing conditions so that exam results could not be bought, higher minimum teacher pay so that teachers could survive on their salaries without bribes, and more teachers' training. By increasing Mirpurkhas' education standards, I would be cutting off one of corruption's major lifelines. Quality education not only enables people to recognize and say no to corruption, but it also forms the minds of the city's future leaders.

The next priority on my agenda would be to encourage the Mirpurkhas youth to live meaningful lives. The youth do not have opportunities to fill their time with productive, creative, and interesting activities. This idleness frequently results in alcoholism, drug abuse, and pornography addiction. Thus, I would organize events and projects in which the youth could participate. Such events could include a conference to train youth for future leadership roles, sports tournaments, or folk festivals organized by the youth. Having young people involved in meaningful and fun activities would positively affect the city's atmosphere and utilize their youthful potential. 

I would also work on improving the city's infrastructure, which would also strengthen the economy. Electricity is a major problem in Mirpurkhas, but sunshine is plentiful, so I would invest in solar panels to avoid the inconvenience of 12-hour daily power cuts. Mirpurkhas also needs working streetlights so that people will feel safe when out at night. Other city councils in Pakistan have created contracts with international companies to build infrastructure. The outcome is top-notch quality, and local workers are more efficient with international overseers. However, it would not be possible to employ international companies for all the city's projects, so the municipal government would directly hire local people to upkeep the city's public spaces. This would benefit the city by inspiring families to enjoy free time out of their houses and providing jobs for the many unemployed people in Mirpurkhas.

Furthermore, as Pakistan's population rapidly increases, people are moving to rural areas in search of living space. It would immensely benefit Mirpurkhas' economy to encourage housing development, as there is an abundance of unused land in the area. These housing developments would not only attract more people to the city, but would also encourage new businesses. Moreover, Mirpurkhas has the potential to attract tourists, so improving the infrastructure would draw more visitors. All of this would help strengthen the city's economy by promoting more money flow.

In order to effectively accomplish everything on my agenda, I would need to maintain close ties with my constituents, employees, and city council members. Thus, I would hold frequent city council meetings to confirm that all in leadership understood and were on board with the agenda; I would perform regular check-ups on my employees to ensure they were efficient and trustworthy; and I would make myself accessible to the Mirpurkhas people so that they could express their desires. Most politicians here do not do the latter, resulting in an estrangement between the people and the politicians, even though the politicians should be representing and enacting on their constituent's requests.

Evidently, my agenda requires money, but government grants would not provide enough funding. Hence, I would utilize various tactics to raise money for the municipal government. I would be able to largely fund my infrastructure projects because of the China-Pakistan Economic Corridor, an agreement that provides billions of dollars for Pakistani infrastructure. Furthermore, Mirpurkhas is a hub for non-governmental organizations, which provides a unique opportunity to form partnerships with them. Many non-governmental organization goals would coincide with my mayoral agenda. Thus, through partnerships, I would be able to fund municipal projects.

In a city where corruption is persistent, quality education is rare, facilities are lacking, and most people are impoverished, the mayor's role is extremely challenging. Yet, this makes it all the more important to effectively lead the city so that the people of Mirpurkhas no longer have to suffer. Even though as a foreigner, mayorship would not be a possibility, I would be proud to serve as the mayor of Mirpurkhas, to dedicate my time and energy to improve the lives of the 216,000 inhabitants.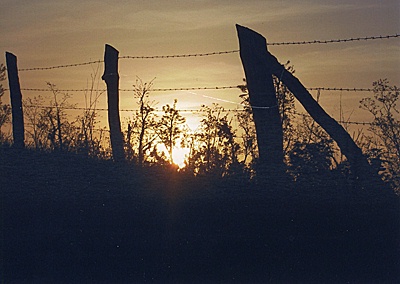 © Michael T., Letart, WV