The Guilty Pleasure
January 27, 2010
The Super Bowl is one of the most expensive events in America. While there is nothing wrong with having fun or enjoying a football game, we Americans have a tendency to spend an irresponsible amount of money on tickets, food, and other paraphernalia. In order to understand the real value of our money, we will look through the eyes of a young boy named Dabir. He lives in a small, Ethiopian village that is faced daily with the threats of starvation and illness. Perhaps he can show us that we as Americans frequently take for granted the money and material goods with which we have been blessed.
Although most Super Bowl spectators are content to remain couch potatoes, approximately 74,500 devoted fans are willing to pay huge amounts of money for seats to the game. Tickets for Super Bowl 2009 ranged from between $2,000 - $7,700. Many Americans who agree to pay these outrageous prices are completely unaware of how much money they are wasting. They don't stop to think about the triviality of a game that will only last for an evening. Dabir would certainly find this splurging difficult to understand when his people struggle with sickness from drinking bad water. For $4,000 his village could have a new well with the ability to supply 500 people with clean water for at least 20 years.
For many Americans, the Super Bowl is an excuse to purchase things that they might normally discount as unnecessary. For instance, in 2008, Americans bought 3.9 million new television sets and 1.8 million articles of furniture specifically for that year's big game. The buying does not stop even with these large acquisitions. Consumers spend an estimated $9.6 billion on trinket items and activities related to the Super Bowl every year. Not all expenditures, however, are made in preparation for the game. The halftime show, for example, has boosted the sale of performers' albums 196% - 200% in previous years. Dabir would not understand how anyone could want to purchase a $20 CD or sweatshirt when $17 could save the lives of his siblings. He does not know that only 70 out of 1000 babies born in his country will survive, but he knows that he misses his brothers and sisters. He has also seen babies in his village live as proof that a small donation can save a life.
According to Hallmark Cards Inc., the Super Bowl is the number one in-home party of the year. The amount of food purchased and consumed on Super Bowl Sunday is almost embarrassing. Eleven million pounds of potato chips are eaten, $237.2 million is spent on soft drinks, and 30.4 pounds of snack food are digested within that time period of three to five hours. Altogether, Americans consume an approximated 156 billion calories over the course of the game. Dabir and his people live in fear of starvation every day. He knows that that much food could feed his whole village for a long time. What he doesn't know is that it could also feed the eleven million other starving people in Africa for an entire week.
The Super Bowl is certainly not the only time when we Americans frivolously spend money that could be used for more honorable causes. It is only one example. However, it is important for us to recognize that as Americans we have been blessed beyond compare. We must always remember that the world is not America and that to look through the eyes of someone like Dabir is to see ourselves in a totally different light.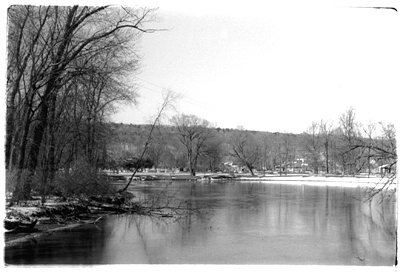 © Simon I., Lansing, NY