Pokémon vs. Reality
July 29, 2016
A couple weeks ago, the game "Pokémon Go" was released and now it's all you hear about. It's all over social media. Take a walk downtown and you might see  people walking around, looking down at their phone, trying to catch "pokémons". I knew nothing about this game, so I decided to read up a little bit to try to understand the general concept of the game. From my basic knowledge, here's what I got. Basically you're viewing a made up world through your phone screen and you're goal is to catch the most pokémons. Why is this game so popular? My best guess is that people are finding that imaginary worlds are more "fun" than reality.
In a recent video that I watched, the news caster was asking teenagers, and even full grown adults for that matter how much time they spent playing this game. The answer? They ranged dramatically. One boy said 3-5 hours, while another girl in her early twenties said that she was on the game constantly. While there is nothing inherently evil about playing particular video games, it does distract us from doing purposeful things in life.
Full grown men and women are so distracted by an online, virtual world through an image on their phone screen and making sure they catch these little creatures. It's quite pathetic. This is the world we live in. People are falling off cliffs, missing the birth of their child, practically getting run over by vehicles, and isolating themselves from those around them, all because of an imaginary world. Yet this is the reality that we are living in. People are now choosing a fake, made up world over reality.
You may be wondering what my point was for writing this. I want to challenge you. My question to you is this: what are you going to choose to do? Are you going to choose purposeful things to do with your life, or are you going to join the ongoing phenomena of online users thats main purpose is catching imaginary creatures? Because people are so wrapped up in a virtual reality, they're missing out on real life and real relationships. If we isolate ourselves from others, we're missing out on great opportunities to form long-lasting relationships. In the end, we're really hurting ourself. My challenge to you is this. Do something purposeful and worthwhile with your time starting today. Lead a bible study, catch up with some friends, try a new recipe, volunteer at the local food bank….the options are endless. Think of how much more you could get done doing something purposeful instead of staring at a phone screen all day. What's your choice?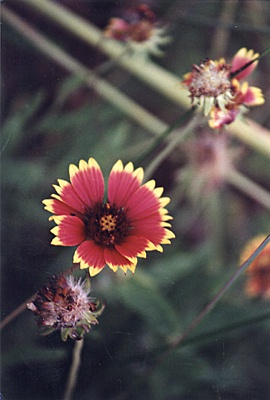 © Brian G., Phoenix, AZ