Facebook- Let's Fake It!
March 26, 2013
Facebook, only a virtual place on the net, has succeeded in conquering our minds to quite an extent. Not surprisingly, 'Facebook'- the word is indicative of the kind of 'friends' you can encounter here. Faces are like masks- detachable, the reality being the most inconspicuous.
I joined Facebook only 10 months ago. At first I was taken aback by the way this place worked, but there was no quitting. I took to the strategic modus operandi- LIKE, COMMENT etc. I was so pleased when I myself got 'LIKES' or 'COMMENTS'. Soon I realized what an imposter I had been. Well, it has happened to all of us. Creating a buzz is just a click away, e.g.:- update your relationship (with a '?').
And have you ever played Farmville? It's a worthless game in which one is supposed to maintain a farm. Are you kidding me? You are actually planting no real tree, plus you're wasting electricity. That shows Facebook gets us to sin!
'Poke', a word so controversial, that it made my mind go on a trip. It goes totally over board with it's meaning on Facebook. What I just said might seem like exaggeration play counter-poke, dumb people.
Family is something that happens to you, you can't help it. Well Facebook defies all rules of reality and you can actually choose your family here. But that's just for fun, as now I am quite convinced that everything I do on Facebook is just so fake.
It is a cakewalk to come across self obsessed people who change their profile picture several times a day, and put rumor evoking status updates. They sit on Facebook through the day, waiting for notifications, and whiling away precious hours.
Your time on Facebook hardly amounts anything useful. Instead, Facebook makes you less productive and that is the reason why offices have put a strict ban on Facebook usage.
Statistics show 350 million people around the world are suffering from FAD (FACEBOOK ADDICTION DISORDER). More than 6 million minutes are wasted spent on Facebook each day (worldwide).
It's your call now. Facebook or Reality?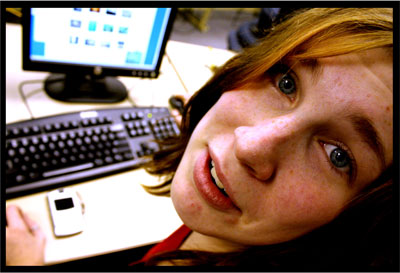 © Sam W., Bellevue, WA