iTeen 365
May 11, 2012
To whom it may concern,

I recently read an article about new software called iTeen 365 which is designed to track and monitor the driving habits of teenagers. This software, which is installed by distrusting, pathologically overbearing parents in their child's car, allows parents to log onto a website in order to see where their kids are driving, what speeds they drive at, get real-time updates on locations and routes, email alerts and even impose 'unapproved' driving areas, called geo-fencing.

The first thing I would like to say is if any parent even considers having this software installed on his child's car, he has already failed as a parent. Not only that, but the amount of distrust he must have for his child is truly remarkable. Next, the feature which is so congenially labeled 'geo-fencing' is no more than a dog's shock-collar for a teenager. In order for a parent's relationship with his child to be a healthy one there must exist a certain degree of trust and understanding between the two. Not only does the installation of this software demonstrate to the child that his parents place no confidence in his ability to make good decisions; it will eradicate any existing trust.

Lastly, the article states that, "iTeen 365 can be purchased at www.iteen365.com for free with a 2-year service agreement ($34.95) plus one-time activation fee ($50)." When is the last time you purchased something for free? Last I checked, shelling out a check for $84.95 was anything but free.
-Kyle L.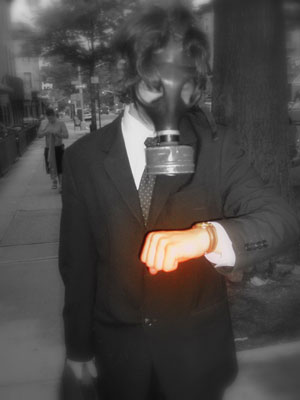 © Zachary P., Brooklyn, NY