Why I love Being a Nerd
January 1, 2012
It isn't that other people are necessarily dumb; it is that they don't have the tendency to apply their minds to tasks presented to them. So, on the contrary, I feel as though being a nerd is the highest honor one can receive. No king, or prince, or your majesty can replace the feeling of knowledge stored in one's brain. So here is my ultimate checklist of why being a nerd is a magnificent trend everyone should follow.
1.
Mathematically inclined people go through checkouts at an increased rate. By the time I reach the register, I have my total either estimated, or calculated, and my money rounded and ready to distribute to the clerk. I despise those times where the person ahead of me meticulously counts each dime, only to realize they were completely off to being with. Thank goodness for Accelerated Math in elementary that I competed against myself with, or else I would be counting nickels and pennies at the speed of molasses.
2.
I am genuinely entertained by easy tasks. I do not need a five-star dinner date to "wow" my imagination. A simple book on rock formations, or the anatomy of an octopus would satisfy me for hours. Whoever takes my hand in marriage, will be an awfully lucky man.
3.
The feeling of Harry Potter being a real person, and in fact, my friend. Yes, Harry Potter is real. Why wouldn't he be? I enjoy the friendship I built throughout reading and viewing the Harry Potter saga over expanse of my childhood. Oftentimes, he was a delicate mannered friend I could talk and share my feelings with. If that doesn't scream nerd in a loud, British accent, I don't know what would!
4.
The "special" talks I endure with those around me. Ah yes, the slow this-conversation-is-going-nowhere talks. I feel that those discussions happen more frequently than they should. Often I am making an attempt to speak to a classmate, when they throw terms such as , "LOL", "JK", or the ultimate "WTF" at me. Come on now, let's be real here. These aren't actual terms they were terms made up for individuals too lazy to type out a few words on their mobile device. How embarrassing. My personal favorite discussions are the ones where my classmates decide to brag about how wasted they were Friday night, or how so-and-so learned how to smoke a blunt. Congratulations, I am looking forward to you waiting on me at McDonalds.
5.
Ultimately, I love being a nerd because I know I am going somewhere in life. I have a plan and a future ahead, with goals and opportunities resting at every corner I turn, and no amount of anything will take that away from me. The more information I store in my head, and the more I extensively realize makes me grateful that I am, indeed, a proud nerd.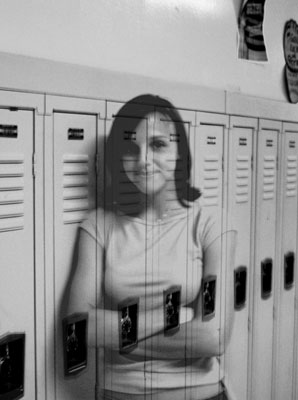 © Amy D., Troy, OH