My View on Social Networking Sites
November 17, 2010
"More than 175 million people use Facebook. If it were a country, it would be the sixth most populated country in the world."(greatpersonalities.com) this was said by Mark Zuckerberg, One of the cofounders behind the social networking site known as Facebook. Facebook is a site where private citizens can create public identities and share information about themselves or their businesses with the world. Not only can you share information but you can also receive information on other people as well. Facebook is set up so you can keep in touch with friends and family, the more friends you have on facebook, the more information you will receive about what's going on in their lives. On facebook you can post so much, the possibilities are endless.
Like Facebook, Twitter can do these things as well. Twitter is also a social networking site that allows its users to stay connected with friends, and even celebrities. Through today's technology we can stay connected with friends and family without evening needing to be at a computer. With Facebook and Twitter you can communicate beyond the computer. Instead, you can use cell phones like the Blackberry, Iphone, or smart phones to stay connected. It seems that with the advances in technology, it's becoming easier to stay in touch with one another.
But what makes us want to update our status on Facebook, or have a new tweet on twitter? Jack Dorsey, CEO of twitter says "I think Twitter is like writing on the wall, and you have people walking by that wall, and they choose to read it, or they ignore it. A. I think it feels really good to express oneself, and B. I think it feels really good to know that for anyone passing by there is an opportunity for someone to learn more about you, and that they are partaking in your sharing of thoughts. Those two things are fairly powerful and it is very easy to do, and, if there is any benefit to your life than why wouldn't you do it? (Stonetemple.com)" Everyone enjoys a little positive feedback every now and then, or even being able to vent about your day. With Facebook and Twitter, you can do exactly that.
Its human nature for people to want to express themselves, with social networking sites you can go even further. Say you're an artist; if you create something that you're proud of why not share it with the world? Facebook and Twitter make it easy to do so. But what if you just want to share it with friends and family? That's possible too, with facebook you have personal settings which allow you to customize who can see your profile. With the right settings, you could be sharing your creation with the world. A vast number of companies use facebook everyday to get feedback on their products, so not only is facebook a fun way to stay connected with friends, you can also give feedback on your favorite products, whether it be your favorite movies or video games.
Not only do these sites have the ability to share information with a wide range of people, but it has the ability to do it quickly. Robert Scoble is a technical evangelist, writer, and the author of one of technology's most influential blogs, Scobleizer. He did an interview back in 2007 where he briefly discussed the importance of social networking and how its ability to share information quickly is not only convenient, but also revolutionary. During the Interview Robert Scoble discussed how a few months before there had been an earthquake in Mexico City, and how he learned about the earthquake through twitter. He learned within seconds of the terrible incident but it took US Geological Services one hour after the earthquake to report it on their website and three hours for CNN (Stonetemple.com).
To think that social networking sites have the ability to report news faster than our actual news stations is astonishing. Just think if we were able to take that technology from those sites and apply it to our news stations so that people all around the world could stay up to date on not only what's going on at home, but what's going on around the world. With the advances in technology we can only dream what the future has in store for us. "We are working hard to build a service that everyone, everywhere can use, whether they are a person, a company, a president or an organization working for change" -Mark Zuckerberg (greatpersonalities.com).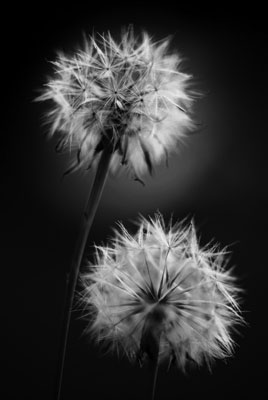 © Daniel H., Durham, NC