Do the Opinions of Others Really Matter?
June 23, 2010
Most people have some doubts about themselves in life. They think: Am I pretty enough, or smart enough, or cool enough? but none of that really matters unless you allow it to. The opinion of others is important to some extent. You want to present yourself in a way that will make others think highly of you because it can affect you and your life. Some people are so happy with themselves in everything they do that others literally mean nothing to them, but that is not usually the case. Others' perspectives can change your own.

People always say that the opinions of others don't matter, but that depends on whose opinion it is. Some people just aren't worth your time. They don't know the real you, so their opinion shouldn't matter. They don't affect you or your life, so why bother caring about what they think of you? Just be yourself and if they don't like you that's their problem not yours. You can be very happy with yourself and who you are, but without any support you will come back down from that cloud very quickly. Authority figures' opinions do count. They make an impact on your life and sometimes one's good opinion lost is lost forever.

The opinions of others have always been important to people my age. We lean on our peers for everything and anything. We long to be accepted. Most people find that more important than I do. Now, we all say we want to be different and just be ourselves, but that's never the case. Our way of finding individuality is usually someone else's way as well. So we all end up looking the same, dressing the same, talking the same and even thinking the same just like every other generation before us. Some people my age are actually even needy. They need others' approval and attention to feel good about themselves. Of course it is nice to hear good things about yourself, but you can't let the bad things bring you down. Opinions of others are important, but that doesn't mean you can always let them affect yours.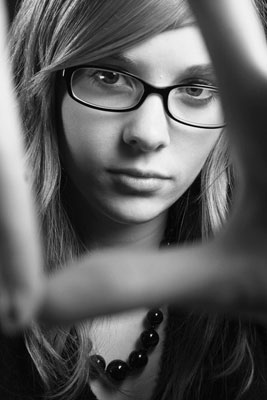 © Marina S., Vineyard Haven, MA