Facebook
January 11, 2010
Students are using the website www.facebook.com to catch up with each other, make new friends, and play games. Facebook is easy to use and accessible to virtually anyone.
People put personal information and pictures on Facebook. People also send messages back and forth. People can write on each other's wall, a feature in the profile showing all activity, which resembles text messaging. People can also send someone an inbox message, which resembles e-mail.
Facebook offers games such as Farmville, where a person runs his own pretend farm and harvests crops. There are also quizzes, such as "Which 'Harry Potter' character are you?" and "What is your stripper name?"
Facebook is not just for teens and young adults. Facebook has an application for high school graduates who are looking to reconnect with classmates. This application shows which former classmates also use the website.
Families are using Facebook to catch up and update each other on upcoming family events. This proves useful when extended families are spread across the country, or even across continents.
Worried parents can relax; Facebook has an application that allows only friends to view a person's profile. Internet predators will have a harder time reaching someone on Facebook than on an internet chat page.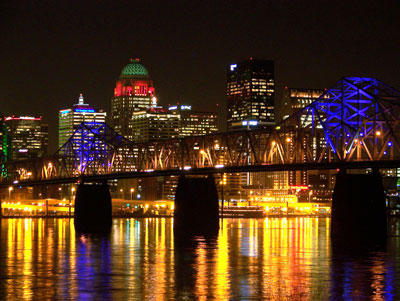 © Katie L., Shepherdsville, KY