The Ever-Expanding Music Application Industry
March 26, 2015
There are not many moments in normal, day-to-day life that are more relieving and joyous as finding a song that perfectly suits your mood. Music can stimulate brain production and trigger emotions that are not reached in any other way; this is the reason music is so powerful. It is a rapidly growing industry, with a wide variety of genres to fit anybody's preference: as we all know, rock, pop, country, techno, alternative, folk and hundreds of other categories are available to suit anybody's musical taste. This idea of predilection is embellished and greatly extended through music applications and websites available now at the tips of our fingers. With general knowledge of how to search and click a link here and there, one can find a seemingly never-ending haven of music, whether it is one specific band or a particular genre. It is now possible to find previously undiscovered musicians and listen to music that may have never been explored prior to these incredible musical revolutions.
The newfound applications and websites dedicated to the unearthing of music include: YouTube, Pandora Radio, Spotify, Soundcloud, Sonarflow, Yap Music and many more. Depending on the willingness to pay for certain perks of these apps, it is possible to avoid advertisements and be exposed to even more music. However, all are free services as long as there is the capability to go online or download them from the App Store or the Google Play Store.

Pandora, one of the most popular music discovery applications, utilizes and remembers what the user likes, puts it into a personal database and recommends songs for future enjoyment. Some of the top twenty-five Pandora Radio Stations include Today's Hits, Classic Rock, Love Songs, Today's Alternative, 90s Pop, Club/Dance, Today's Country, and many more. However, it extends infinitely further than this list. By simply inserting keywords into Pandora's search bar, just about any genre of music can be found, along with a plethora of similar songs approaching in the queue. Spotify and Soundcloud are similar to Pandora, in that the program recommends songs that a listener may enjoy based on their frequent listens and what they favor. They also offer popular requests and searches within their databases, allowing users to interact with each other, able to explore and share each other's musical preferences.

Although falling in a slightly different category, developers discovered a way for applications to listen to songs unknown by the user and present the song's title, artist, album cover, lyrics and even places in which to listen or purchase it. Such applications include Shazam and Soundhound. There is now a solution for those infuriating moments where you can't quite remember the name of the song that is playing or the composer; just take out your phone and hold it up to the speaker! These apps are incredibly useful and can uncover a vast new realm of music to be stored and recalled.

Furthermore, YouTube is ubiquitously known for being a haven for any and all musical talent, popular or untouched. It is a video-sharing website, not specifically designed for music alone, but it is not in absence. From the videos users watch, YouTube generates "related videos" and mixes that pertain to the genre or categorization of the video. With these tools, avid music listeners can dig themselves into a wonderful rabbit hole of auditory amusement.

In regards to listening to music, I could ramble for hours on end. But in everybody's best interest, I will not do such a thing, for I have the ability to bore you to a level in which you could not even conceive. However, I will tell you that Pandora Radio gets me through each and every day and puts a smile on my face. I enjoy music very much, and some of my favorite artists and genres blossom on Pandora, and the moment I plug in my earbuds, all of my troubles temporarily melt away. For instance, I enjoy ska music, and Streetlight Manifesto Radio is an impeccable station within the application. Also, on occasion I will find a new comedy station, just for a few laughs. Another of my favorites is Kid Cudi Radio; a great new-wave rap/hip-hop station, perfect for either a night out on the town or at home during a thunderstorm. The diversity and vast choosing provided by Pandora Radio is what makes it the best music application on today's market for me. If you are a fan of music, looking for new genres or styles, these applications and websites provide endless entertainment. Happy listening!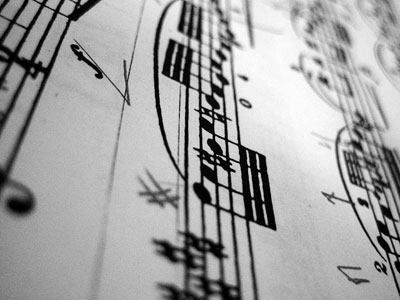 © Kimberly C., Houston, TX