Kids Today
January 4, 2010
POV Contest Entry
"Ghost man on first!" my brother called out after Adam, our neighbor, hit the ball and made it to first, his twin sister was on second. We were playing baseball with only four people. My brother was in charge of keeping score, and keeping track of the ghost men. It was a little confusing, but it was fun. We loved being outside on sanguine, sunny days. We would ride our bikes, play baseball or football, or just wander around in the neighborhood. It wasn't often that we sat in front of the T.V. It seemed like a fruitless activity to us. My parents never had to coerce us into playing outside. Why would you want to watch T.V. when you could play outside or hang out with friends?

I have kept this view throughout my life. We have two televisions in our house and five people living in our house (my parents and two siblings), and are only turned on late at night when my whole family is home and ready to relax. It has never been an important part of our lives, and I have always liked it that way. Children don't need to waste their time watching something that often is a bad influence on them.

Most people do not comprehend how immensely televisions affect children. The garbled messages that kids get from T.V. change their perceptions of how they should act and live their lives. They also miss out on being a kid. They just waste away in front of a screen and seem to be phlegmatic about the world around them.

Children need to go out discover how great it is to fly a kite in their yard or ride their bike down the street with friends. They need to rediscover the importance of spending time with people, being social and active. They need to enjoy the world around them, not the made up Hollywood one that is forever trapped in a box.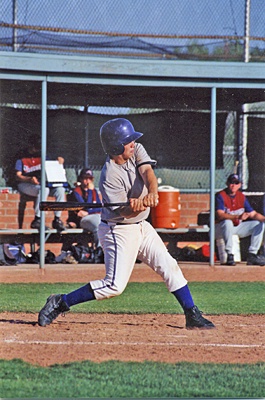 © Mark A., Phoenix, AZ