Signs and Symptoms of Drug Use
April 29, 2012
Signs and Symptoms of Love Use
Love is a drug that fulfils a valuable need or fills a void in your life. Fran Lebowitz once said, "Romantic love is mental illness. But it's a pleasurable one. It's a drug. It distorts reality, and that's the point of it." She is correct in her statement. Love has very similar if not completely the same symptoms of the most dangerous drugs. A person should look for significant changes in physical appearance, personality and behavior.

Love causes red and watery eyes from the tears shed. Nervous sweaty and shaking palms. Symptoms may also include extreme hyperactivity and excessive talkativeness. Nausea and an irregular heartbeat are also common. Love will make your once immense appetite, decrease. It will make your once tiny appetite increase. Unexplained weight loss or gain. Change in overall attitude/personality with no other identifiable cause. Watch for changes in friends; new hang-outs; sudden avoidance of old crowd. May have a hard time paying attention; forgetfulness. Change in activities or hobbies and a drop in grades at school or performance at work; skips school or is late for school is also common. Change in habits at home; loss of interest in family and family activities. General lack of motivation, energy, and self-esteem, Be mindful of sudden oversensitivity, temper tantrums, or resentful behavior; moodiness, irritability, silliness or giddiness. Paranoia and excessive need for privacy are clear signs. There could be obvious changes in personal grooming habits. And let's not forget to mention the inability to sleep and waking up at unusual times.

Not only does love affect your normal behavior and appearance but just like most drugs it is addictive. Withdrawal from this drug is not easy nor is it pretty sight. Anxiety, depression, and poor concentration, and irritability are a few of the permanent withdrawal symptoms.
It is a drug that takes control of your life and does not go away. But who said that's its disappearance was wanted.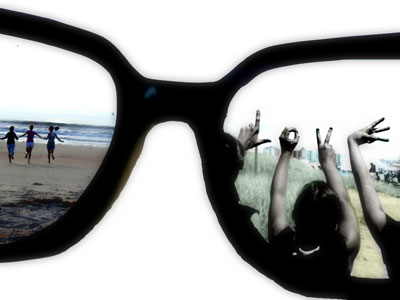 © Christina G., Bedford, NH