Take it from someone who's been there
March 23, 2011
Every teenager has heard that many people think teenage love isn't real. And so many of us get so offended, and say that they are all wrong. But saying that teens can't love is a generalization. It isn't that we can't love; it's that we take our feelings of infatuation and blow them out of proportion until we're so sure that we are in love.
I have both seen and experienced teenage love. I had an approximately ten month relationship that I put everything I had into. It was impossible for me to focus on anything but him. I did, actually, love him, maybe or maybe not in the way that married couples do. He had been my best friend for approximately 14 years of my life, and being that I am a teen, you know that it was the overwhelming majority of my life.
Did I believe he loved me at the time? Yes. Do I still? I have no idea, because after everything, after your seeming love in a relationship, he moves on or she moves on and you are crushed. It is my simple opinion that love is not replaced or forgotten; that you can't simply fall out of love. That doesn't mean that if you have a relationship that ends, if you're jealous after, you loved them. Love isn't jealousy, or the pain of seeing someone you care about with someone else. Nor am I saying that you should be happy that they are happy with someone else rather than you.
Adults say that it's teens who don't know what love is, but look at the increasing divorce rate. I'm certain that everyone reading this knows at least one friend with divorced parents, or parents of their own that are divorced. This is because people let their emotions overwhelm them to where they are so sure that they are in love.
Once reality sets in, and infatuation wears off, the "love" is over. I am still in what I truly believe to be love with the boy who broke my heart a few times. And I know I'll always love him, at least as that close friend he's always been. But if someone tells you they're moving on, the love isn't there or never was, and it's time to let go. I, above anyone else I know, need to figure that out.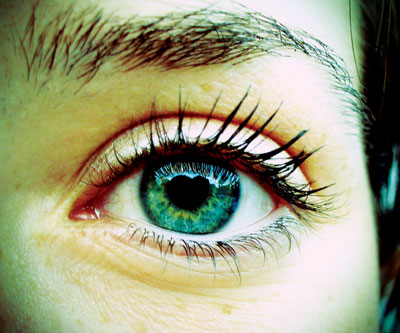 © Michelle K., Vancouver, WA