Global Warming Needs to be Taken Seriously
October 24, 2017
We all hear talk about Global Warming all the time, but why should we really care about Global Warming? Global Warming is not just about the future, but it's also about the near future. Even though it is said that sea level rising is a major threat right now because of the polar ice caps melting Global Warming will eventually dry out oceans and lakes. This will happen because of how hot the climate will become in the following decades. Now this would be a gradual process most likely over centuries, but this isn't the only problem that Global Warming poses. The other problem that Global Warming poses to humanity is the increase of natural disasters because of the unbalance of temperature.
One of the biggest reasons that has been focused on is how water levels are affected by Global Warming. Water is a necessity for life and without it life or the Earth we know wouldn't exist without it. Oceans, lakes, and rivers all must be preserved, kept clean, and kept stable in order to have a healthy environment. Therefore, we need to address this issue instead of the other generic issues such as the polar ice cap melting because talking about the same points continuously is never going to help the issue go anywhere.
Other than the water level of oceans Global Warming has had a big impact on extreme weather conditions and the amount of natural disasters we've had lately. For instance this year alone we've had 10 hurricanes in which 6 were major hurricanes within the Atlantic as in 2016 the number of hurricanes was 7 with 4 of them being major hurricanes. However, hurricanes aren't the only natural disaster than are becoming more prevalent as times goes on, earthquakes are another natural disaster that have been devastating in the past two years and seem to be becoming deadlier with every year. From 2016-2017 the amount of earthquakes has decreased, but how dangerous they are has only been increasing. For example, the earthquake in Mexico not to long ago killed 370 people on September, 19. Ultimately, we are seeing a shift not in a good direction with the number of natural disasters occurring and the increased intensity of them.
Furthermore, these issues only address the near future, but Global Warming in the future will have far more endangering effects to the generations to come. We here and now must take this a serious issue, as something that will affect the future of humanity if we do not fix this impediment. I don't think any of us in our lifetime's would want to ever leave Earth, but if we continue to move in the direction we are now we eventually might have to. You can choose to ignore this issue, or you can take time knowing it will affect you to research and find ways to slow down or even completely stop Global Warming. In conclusion, each and everyone of us living on this very planet need to consider the possibility that it is about time to give something back to your hospitable friend…..Earth.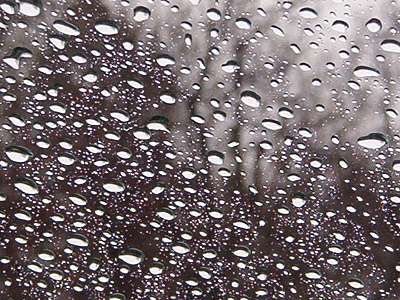 © Terrin C., Humboldt, IA