Renewable Energy-the Savior of our World
December 14, 2011
Cars, heat, food… studies show that non-renewable resources like oil and gas supply more than 60% of our nation's energy. That's more than half! Coal, petroleum, natural gas, and even some types of nuclear energy fuel our whole world. Legit websites say that we have at least another 70 years until we run out. But, the obvious question is….what happens when we do? What will we use? The prominent dependency on these resources is universal. Fortunately, there is a solution. Regardless of these scary estimates and facts, studies also show that we have a chance to survive after this guessed 70 years. This chance is called renewable energy.

Renewable energy, otherwise known as renewable resources are the key to our salvation. These energy sources are ones like solar power, biofuel, wind, water, and geothermal energy. In contrast to energy sources like oil and gas, energy sources can be renewed. Solar power energy is used by trapping the sun's energy in to solar panels. Biomass energy is basically plants. You usually burn these, and use for energy. These others are used in similar ways. So far, water is the cheapest of the five. We need to start using these widely, just like oil and gas. We can achieve this by investing in programs that support the use of renewable resources. This should not only be practiced in America, but in the whole world.

When you think of plastic, you think of water bottles, grocery bags, and toys. But, did you know that plastic is made out of petroleum. This fact shows that oil is not only used for cars, but other products too. This statement also shows that our dependency on non-renewable resources is increasing more and more every single day. To save our world, we need to achieve what I have listed above. There are many problems involving non-renewable resources. But renewable energy is the answer.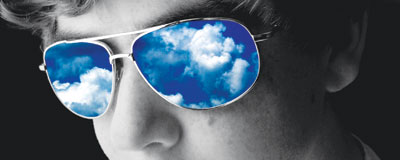 © Joseph B., Mesquite, TX