Changing Our World One Person at a Time
January 16, 2011
Do you want your kid's kids to run out of food and water and make the animals around you become extinct? If not then get up and do something about it! I want us to make a difference because it is up to us to do exactly that. I believe that just a small little thing that you do will make a difference in our earth. You can do as little as recycling and using compost instead of throwing all the reusable materials into the land fills or you can make a big difference by getting a hybrid car instead of a "gas guslers." In the long run a hybrid may cost more to buy it but it will let you make a difference in your life! Many people do ask if it humans that cause climate warming? Scientific facts have told us that the growing body of evidence indicates that humans now have significant impact on the climate. So it is up to you to make a difference for maybe you kinds of your kid's kids.


Save the planet one person at a time. Many people say that global warming is not real. But indeed it is! For example general retreat of mountain glaciers curing the last centaury shows us that the climate of our earth is changing. Scientist over the century has taken pictures of south cascade glaciers in Washington; over the years of 1928, 1979 and 2003. (It's a global issue; climate warming is a global problem). Seeing these pictures of the earth is changing before our eyes and we are the generation that has to fix it.If all of us help the earth with something small than the earth will become less and less likely to becoming worst and will get better instead. Humans have a pretty big impact on global warming. One example is like all other animals humans participate in the natural carbon cycle but there are also important differences as well. Humans are burning coal oil and natural gasses humans are adding carbon dioxide to the atmosphere much faster than the carbon in rocks is released through natural progresses. We are also cleaning and burning forests to create agricultural and converts organic carbon to carbon dioxide gas. The oceans and land plants are absorbing a portion, but not nearly all of the carbon dioxide that is added to the atmosphere by human activities.(human impact on carbon cycle) So do you part and keep our planet nice and clean.

I believe that the government should have people have a tax cut if you have a hybrid car. An example is when they give tax breaks when you have solar power. The government should give more tax cuts to help with influencing people to go greener then they are right now. We should all help the earth be better for all of us!

Being green is good for both you and me. We need to all work together to keep the earth clean and to stop polluting the earth! W little change by everyone will make a big difference!

Many of you may think humans are not causing it and that it is the earth finally wearing out. But it is humans that are doing this! As our scientific technology increases it has shown us that we are destroying it! The earth is not just breaking down itself scientists have pictures showing us the causes that us humans have done over the century.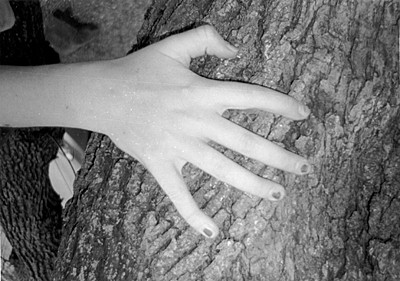 © Abby O., Marblehead, MA