What Does It Take?
July 22, 2012
It seems as though everywhere you look, teenagers are participating in dangerous, unacceptable activities that could result in a lot of trouble. There are growing ideas that these activities are considered to be "fun" and "riveting". However, just because you may be thought of as cool if you participate... are these things good ideas?

I live in a quite conservative area. I live in southeastern Indiana, very close to both Ohio and Kentucky. The only major city near my house is Indianapolis, and it is a good two hours or so away. My brother attends college at Indiana University in Bloomington. We live in a beautiful community, and I could not love it any more. Out of the positives, thoguh, I do not necessarily enjoy every person in my high school. I understand that there are teenagers like these in every high school, but during this past year as a freshman and on my way to a sophmore, I have noticed an increasing amount of issues among students in my school.

Now, I realize that kids may just be trying to sound cool by telling stories of how they were high or got drunk or something, but they may also be telling the truth. In between hallways or in classrooms at my school, I often hear others conversing things such as this. The past year, I have heard some crazy things.

Many products today attempt to show teens that there's nothing wrong with drinking and drug usage. I find myself wanting to ask others this question quite often, "What does it take to be cool in today's world? Must you really do such radical things?" Do people think doing wrong things is amazing? I mean, I find shows such as "Jersey Shore", "Teen Mom" and "16 and Pregnant" highlt inappropriate and just plain stupid. The programs show teens that it's fun to get drunk, get into physical fights and get pregnant unmarried and young.

I personally do not think teens are ready to take on the responsibilities of adults. We are almost always smack-dab between adulthood and childhood, and that makes us think with our hormones and become rebellious. We are just trying to find ourselves. I do not believe dangerous activities to be cool. I mean, take it from me. I wish to someday be a rock star, but I know that doesn't mean I have to binge drink and act like a wild fool just to get attention and seem cooler.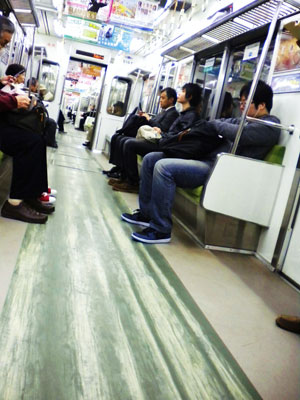 © Abigail W., Kamuela, HI