Fast-food
April 25, 2013
Fast-Food
Adolescents should be aware of what they are eating. But how?! We should be watching and knowing what we eat because it's causing obesity rates to rise rapidly.
Fast-food is causing obesity rates to rise rapidly because the types of food we're putting into our body results in what we show through our performance thought the day. For example, in the book Chew on this by Erick Schlosser and Charles Wilson, they say, "The golden arches are now more widely recognized than the Christian cross." Teenagers are known for eating out often, whether it is pizza after the football game, birthday parties, movie stand snacks, food courts at the mall, or a quick stop for fast food. Twenty years ago a McDonald's meal was complete with a small bag of French fries, a plain burger and a 6 ounce Coke for around 620 calories. Today, the average soda is 20 ounces, the burger has nearly doubled and the fries have tripled to provide around 1420 calories. The problem lies with the way many of the teenagers think. According to a large multi-center study funded by the National Heart, Lung, and Blood Institute which was published in the January 1, 2005 issue of The Lancet, the more frequently teenagers eat at fast-food restaurants the more likely they are to gain weight and have a greater incidence of insulin resistance in early middle age. In fact, on a typical day, almost one-third of adolescents eat at fast food restaurants consuming almost 200 extra calories. This includes nine more grams of fat and more than two extra tablespoons of sugar than those teenagers who don't eat at fast food restaurants. This can add up to about 73,000 extra calories, equal to about 20 pounds of weight gain per year! In large part, increased consumption of fast food has created a 250 percent increase in obese teens between 1980 and 2008, according to the National Institutes of Health. Obese teens face a greater risk of eventual disease, including certain cancers, diabetes and heart disease, as well as early death. Part of the metabolic syndrome cluster, obesity makes developing diabetes as an adult 11 times more likely, says Dr. Mark DE Boer, assistant professor at the University of Virginia. A 2008 "Time" article revealed that nine out of 10 overweight kids -- not just obese ones -- already have at least one harbinger of heart disease. In a study presented to the International Congress on Obesity in 2010, researchers revealed that males who begin adulthood obese have twice the chance of dying prematurely compared to the non-obese.
The image of foods may also contribute to the addictive potential of carbonated beverages and junk foods. Kids and teenagers are often a target for commercials and advertisements of foods high in sugar, caffeine, salt and fat -- and these advertisements are often successful. Advertisements utilize cartoon characters or paint certain foods as being "cool" or "popular," which increase the desire in children and youth to continue consuming the product. Unfortunately, the Institute of Medicine suggests that these advertisements are a major contributing cause to the childhood obesity epidemic.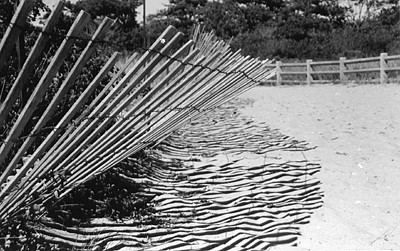 © Doug M., Marblehead, MA