Judgement
July 22, 2011
"Everyone is just trying to figure everything out, and all we can do as people watching is to love them just for whom they are."


My mother, who has celebrated the ripe old age of fifty-five, lives by these very words every day. Her sensibilities and emotions have their flaws, but overall, her idea of life and the people who live it never changes. She firmly believes that everyone is struggling with life, as is the next person, and all we can do as spectators is love and care for them. For those who have lived life more than ten minutes, you know that life isn't easy. There is prejudice, hurt, sorrow, grief, sickness and death. Everyone experiences these emotions and everyone deserves a chance to express them in whatever way they know how. I find that life is so much easier when the stress of constantly trying to judge someone is taken off of your shoulders.


I have been subjected to prejudice, sadness, hurt, sorrow, grief, and all of those negative emotions previously mentioned. I cope as best I can with them, and I applaud my friends for putting up with me. The reason my friends stick by me is because they share the same ideals as my dear mother. They see my gifts, my personality, and my heart, so they stick by me until the very end.


I have also done my share of judging. I do not judge those who are different, nor do I judge those who don't agree with me, but I judge those who judge others. Some might say that this is a fitting punishment, referencing the Bible, "Judge not, lest you be judged." I will put aside my cold atheistic heart and find my biblical side. This verse directly refers to be judged by God, not man. I have no place, according to the Bible, to judge others. Although I may not agree with the Bible, I do agree, in this instance, with the text. I can't judge my peers because they judge those who are different. I can only love them for who they are. Also, judgement takes a lot of focus and energy that, quite frankly, I just can't spare. I'm taking all Honors/AP classes next year at my high school, and I just can't spend my time hating people. I try my darnedest to love, and by the sky, I will love people. I have promised myself that.


I just can't keep sitting in the judgement seat any longer. All I can do is love people for who they are and not for what they do.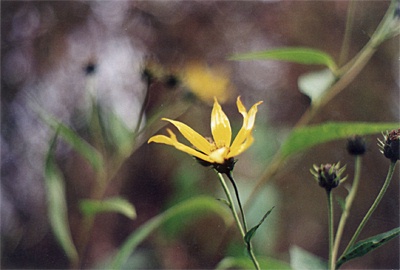 © Scott R., Casco, MI