US Military Ban on Gay/Lesbian Soldiers
October 13, 2010
I was reading in the online site for BBC News about the ban on open gay or lesbian soldiers being suspended. It didn't really shock me, but it did upset me.

Now, I've been having this conversation with my own family for the past couple of years over my own sexual orientation. But it's not right, saying that homosexual males and females should not be allowed to serve their country.

There is a reason we are made the way we are. It's called individuality, and it is RIGHT no matter what way you decide to look at it.

We are one nation, one people, and we all deserve the chance to serve our country in our own way.

So what if there is a gay man in a bunkhouse with 50-100 other men? I'm sure that said man knows how to control himself. It's the same thing with the women.

I mean, who are we to say that GLBT people cannot make their own choices? They're people, just like you and me. They have a heart, a brain and other human organs, just like us.

I guess the point I'm trying to make, is that we shouldn't care if our soldiers are biseuxal, gay, lesbian or transgendered. We SHOULD care that they are deciding to help out our country, instead of deciding that we can fend for ourselves in war times.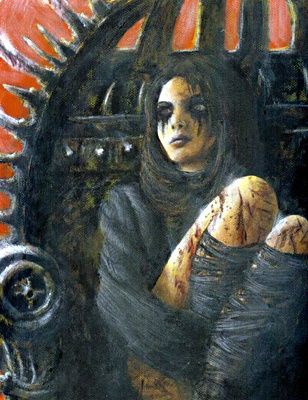 © Veronica N., Kenora, ON, Canada