I Have A Dream...
July 12, 2010
I have a dream that people should have the same rights no matter what color they are. When black people are forbidden to enter certain buildings, buses, bathrooms etc, well this is called segregation. Segregation is a term usually used for the separation of people by race. During the school year my class watched a movie, I don't remember what it was called, but I remember it very well. In the movie there was this little boy ( about 4 or 5 years old) and his grandpa, who was driving the truck, the boy really had to go to the bathroom so they stopped at a gas station, the boy ran out of the car and went towards the bathroom, but the man who worked there stopped him he said," Where do you think you're going." " To the bathroom." the boy said. The man pointed to a sign, it said," white only." But the little boy couldn't read it. His grandpa said to come back in the truck and move on.

If this were still going on I would be so upset, mad, frustrated, and angry. Actually, I might as well just make a speech, like Martin Luther King Jr. did, this is what I would have said," This is unacceptable, this is wrong, you cannot judge people by color, look, or religion. I don't see the point to waste your time making fun of people who are just like you, except they have a different skin color. We should all have the same rights, no matter what happens, we all should have the same rights! I don't feel comfortable with black people getting blamed on for their skin color, they were born that way, they can't help it. One of you could of been born black and im pretty sure you would feel like everyone else. Just in case you were wondering, Martin Luther King Jr is black. He was born in Atlanta, Georgia on January 15,1929. He is known for leading the Civil rights movement in the United States and protested against segregation. His most famous quote is, " I have a dream." Martin was arrested over twenty times for his protesting. He was seen as the world leader of all black people, not only in America, but across the world!
Now that is something to remember! Thank goodness this isn't still going on, even if it was I would still think the same, and I hope all of you do too!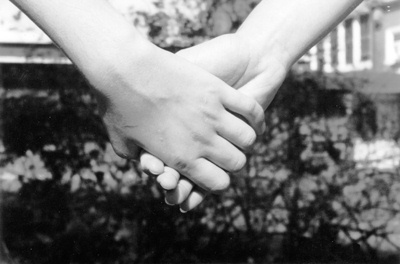 © Lauren G., Pompton Plains, NJ