Mental Disabilities
April 8, 2010
Every person has the civil right to have children, which raises the controversial issue of should mentally challenged people be able to have the chance to raise a child?

Many factors and needs come into play when you are raising a child – is the parent able to provide unconditional love, financial stability, a home to live in and adequate food, can they live independently within society, are support services available if needed, do they have the wisdom and emotional maturity that is needed to help their child through the various growing up processes and so many more. If the person can meet those factors and needs, mentally challenged people should be able to raise a child. It also depends on the degree of disability. There are people who are technically considered developmentally delayed because their IQ is a certain number on a scale but does not mean they cannot raise a child. We should not take a child away from their parents because of what we believe they may or may not do.

How many people are out there are considered mentally challenged but are able to function in life? There are many. Almost all of them have demonstrated that they are able to love, reason, hold down jobs, maintain a house for themselves and pay bills.

Take a look at all of the people today. People who are not mentally challenged are beating their children or introducing them to drugs and alcohol by allowing the child to get out of control, whereas mentally challenged people are more often dedicated to things. It is some of the higher intelligence parents that are the real problems and with that being said, it is unfair to tell a mentally challenged person they cannot have children.

If we decide that some people are not going to be able to be a parent based on their abilities, we would have to make sure everyone was capable, whether they were disabled or not. Then the questions arise. What would we do to prevent them from becoming parents? What if they chose to be in a relationship with someone who has children from a previous marriage?

Every single parent, either new or experienced, knows raising a child is not easy. People who are raising a child need the support system that every parent, disabled or not, needs to raise their child well. If children do not get the proper care they need from their parent, children's services would need to step in, the same with any other parent that does not take care of their child.

The child of a mentally challenged parent will always have a disadvantage because the parent cannot tell the child of the mistakes they made throughout their life and prevent the child from making the same ones. On the other end of the spectrum, it could be an advantage because of the learning experience and challenge for both the child and the parent.

Life rarely provides absolutes and each individual situation must stand or fall on its own worth. Only those with mental disabilities know what they can and cannot handle and who is it to judge their decisions. Ultimately, just because a person has a disability does not mean they can be deprived of their basic civil rights.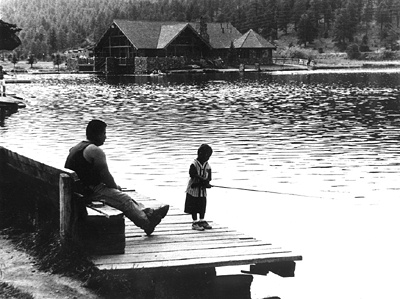 © Ryan P., Greenwood Village, CO