Beauty
February 14, 2010
Define beauty. Then subtract makeup, plastic surgery, Photoshop, anorexia, and lies. What do you have then? I think of the mountains that look so beautiful with little flakes of powder sprinkled upon their heads. They do not even need beauty, yet in the summer they look lonely.

For children, everything is fascinating and everything is beautiful. They may laugh, little toad, at the warts on your face, but they mimic your grace by leaping over one another in attempts to match your prowess. Is this not flattery? Children may be truthful, but the little ones are too innocent to understand competition. What is it worth to be lightly toasted by the sun when another human being is tanner? Some of us give up and fall into darkness, just because they tell us we're not good enough. True beauty, like perfection, does not exist. So why try to obtain the unobtainable?

All I see around me are machines, with dominance in smooth skin and thin body. Why must girls wear dresses to be considered beautiful? Above that, they take the heavy weight of jewelry. This, in my mind, does not count. All this pronounces is: I am worth this much. If you marry me, you'll have a prosperous dowry as well as a beautiful wife.

Money has its say in everything. These days, beauty becomes a manufactured good. Everything you ever wanted is a surgery away. It scares me. Imagine what life would become with every boy adoring every girl and every girl adoring every boy. Where would the love go? Everything is replaced by lust. All beauty is but the outer skin of the apple, but there might be a worm at its core.

Why can't we look at ourselves and see beauty in the things we do everyday? If one man may stoop to drop a coin, is he not beautiful of soul? If one man paints a great canvas like Leonardo da Vinci, well, I must inform you now the great painter died a virgin.

What if said painter never came into the light? What if an art collector had the most beautiful collection of paintings…in his basement? He could describe them to you, in the most flowery language possible, to set your mind on fire. Yet, as he invites you to his house, you are disappointed by his collection. He has great enthusiasm. That's the true beauty. For the rest of the world seeing is believing. There are so many ways that one may appreciate or not appreciate beauty

Appreciate: what do you make of such a word? I appreciate the favor you did for me? I appreciate this glorious piece of art? Who calls it art? Some people may call Picasso's paintings strange. Yet, if those figures were to walk among us, there would be a hierarchy among themselves as well, beautiful or not.

Hierarchy comes as a matter of opinion. He has great eyes or she has great breasts. Her piano playing is lovely. The way he dedicates himself to his team is beautiful. Even the most hated people see the bloodshed as beauty. What can we do then? Do we change our rules?

We have, of course, in the past. Women wearing jeans was considered scandalous, but as time wore on the skirts became shorter and shorter. Men's hair became longer and men took after other men. What does the world make of this? Changes in beauty mean change in the social order. Eventually, it's accepted, just like all other things.

Why can't we accept ourselves then? There still seems to remain the truths: ugly is ugly, beauty is beauty, love is love, and hate is hate. Do we have to have beauty in order to win a soulmate? Is it supposed ugliness that keeps us from success? When I write, I see my own words as beautiful. When the musician composes, he finds his work beautiful. When the teacher teaches, she finds what she plants into her students' minds beautiful.

Why does it have to be what we have produced that is beautiful? Why can we consider ourselves beautiful for having done it? Even if you, reader, were not blessed by Mother Nature, perhaps it makes for a greater purpose. If nothing changes the ugly duckling into a beautiful swan, then look in the mirror again. You must look beyond the lie. Find the true pearl within the oyster.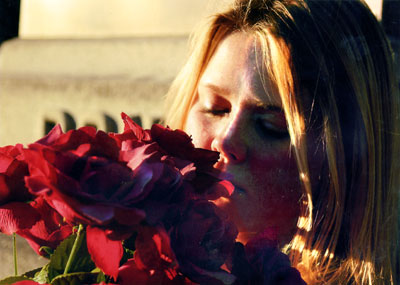 © Jon G., Bethesda, MD