Make America Safe Again
February 24, 2018
"WE CALL BS!" Emma Gonzalez's voice rings through my phone as she concludes her emotionally charged speech in Tallahassee, Florida. Emma, one of the Parkland school shooting survivors, gave a riveting speech calling out Congress and President Trump on their lack of action in the wake of the shooting and their unwavering support of the National Rifle Association (NRA). There have been nine school shootings since 2018 started and have become commonplace in our society, yet Congress and the President have done ABSOLUTELY NOTHING to address this prevalent issue. President Trump, we don't need your thoughts and prayers. We need gun control legislation.
There is a highly common misconception about gun control. No, gun control does not equate to taking away guns from law-abiding, mentally-fit, responsible citizens who use guns for sport and protection. Rather, gun control legislation addresses the limitation of the possession of guns by the mentally ill, people with ties to criminal or extremist organizations, and people who pose a direct threat to themselves or others. The NRA continually maintains and misinforms citizens that liberals want to ban all guns, but that is simply untrue.
Many conservative politicians, journalists, and commentators have criticized liberals for pushing for gun control subsequent to the tragedy, as Fox News contributor Tomi Lahren tweeted, "Can the Left let the families grieve for even 24 hours before they push their anti-gun and anti-gunowner agenda? My goodness. This isn't about a gun it's about another lunatic. #FloridaShooting". Carly Novell, a student who survived the shooting, tweeted back, "I was hiding in a closet for 2 hours. It was about guns. You weren't there, you don't know how it felt. Guns give these disgusting people the ability to kill other human beings. This IS about guns and this is about all the people who had their life abruptly ended because of guns." I can't help but agree. Imagine if Nikolas Cruz was unable to obtain any type of gun. Would 17 innocent students have died? Would 34 parents have to come to the realization that they would never see their children again? Would 17 families have to be forever wounded by this tragedy? The answer is NO. Guns are the issue here, more specifically, guns getting into the wrong hands. Republican members of Congress are so quick to say that guns should never get into the hands of those who pose a threat to themselves and their community. But why is it that these members CONTINUALLY voted against amendments that would keep guns out of the hands of these people? Here is a list of amendments that would have stopped guns from getting in the wrong hands, but were never passed and made into law.

1. The Manchin-Toomey Bill, voted on in 2015, ensured that "all individuals who should be prohibited from buying a firearm are listed in the National Instant Criminal Background Check System, and provide a responsible and consistent background check process." The bill was defeated in the Senate with 41 Republican senators voting against the bill and 4 Republican senators voting for it.
2. The Murphy Amendment, voted on in 2016, expanded background checks to guns sold online and at gun shows. The bill was defeated in the Senate with 53 Republican senators voting against the bill and 3 Republican senators voting for it.
3. The Feinstein Amendment, voted on in 2016, banned people on terrorist watch lists from buying firearms. The bill was defeated in the Senate with 53 Republican senators voting against the bill and 3 Republican senators voting for it.
4. The Mental Health Bill (does not have a formal name) was enacted into law and signed by President Trump in 2017 which UNDID an Obama-era legislation which added 70,000 people with mental illnesses to the FBI's background check database. The NRA applauded this, as NRA executive director Chris Cox stated that Trump signing the bill "marks a new era for law-abiding gun owners."
When will the NRA stop wielding its malicious and misguided influence? When will Republican politicians and Democratic politicians who have crossed party lines stop lying to our faces and pass effective gun control regulations that protect the innocent people of the country? When will NRA money start to mean less than our lives? When will Congress and Trump make America safe again?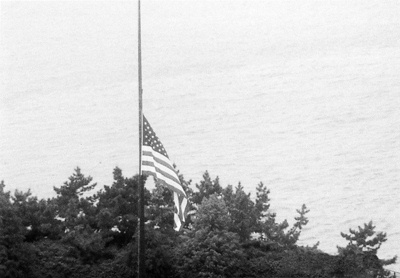 © Jessica E. Pelham, AL