If I Were Mayor of My Town
November 13, 2017
November 13, 2017
Women's Resource Center Adds Several Benefits for Women
The Women's Resource Center in Manhattan, New York, has astonishingly upgraded their support for women's centers caused by Mayor B.'s new additions. In May of 2017, Mayor B. was elected and decided to renovate the Women's Center of Manhattan. During the expansion, they have hired more security for the protection of women, built more buildings for shelter, and created a program to help women get on their feet again. With all of these new additions, they will create huge roles in expanding the service and protection for women in the city of Manhattan, all due to Mayor B.
Firstly, in Manhattan, Mayor B. created a new security system to help and protect women who are in need. By doing so, she has set up security cameras with in the buildings and hired more security to protect the assaulted by their abusers. In doing so, this helped decrease the rate of suicides and rapes by at least 12.7%. Women have testified that Mayor B.'s additions to the Women's center have changed their lives. Susan Bradford, a owner for a non-profit organization for women, said, "One day I was at home listening to my husband rant on about how I do nothing for him and getting slapped, hair pulled and on occasion being rapped. Mayor B. has changed my life with new opportunities such as a steady job and away from my former husband. I hope other women out in NYC will stand up for themselves."
Secondly, Mayor B. added more additions to buildings to increase the stay of more women in need. She hired more staff to accommodate their needs. Kiley Moss, a Human resources and Talent professional with Manhattan Women's Center, is the new Leader of Mayor B.'s project. The experience with Mayor B. has intensified her "passion for helping girls and women to achieve their goals." She believes that it is important to give back to the community and provide leadership that will ensure the new customers of their excellent resources.
Finally, Mayor B. created more jobs for women to get them on their feet. The jobs created were with small community business such as local coffee shops, clothing stores, and even within the Women's Center. These women will have the chance to start a new life, get away from their abusers and grow the community with the knowledge of what is going on that they do not see. She has also financially helped them with scholarships and funds provided from the community. She is like no other Mayor we had in this City.
The Women's Resource Center has immensely changed over the past year with the help of Mayor B. and her contributions. She has astonishingly changed the view for men and women in Manhattan on their opinions on the politics of this issue. Mayor B. has made a great impact on her community and we thank her for all the help given to support these women in needs.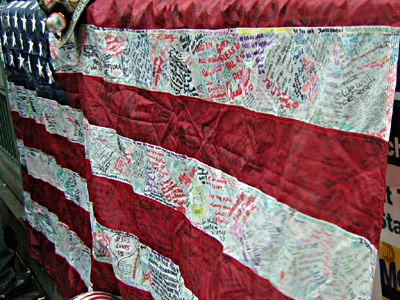 © Brittan S., Chino, CA