Terrorism in Africa
March 29, 2017
Terrorism is an evident threat around the globe, but recently groups such as Jihadists, Al Qaeda, Boko Haram, and ISIS are striking all over the continent of Africa. Although people may look at these events as normal terrorist attacks, Africa is beginning to have one of the highest percentages of terrorism in the world, below the Middle East. The question is: will it get too out of hand for the governments, countries, and rest of the world to control?
        
Countries such Kenya, Somalia, Nigeria, Libya, and Egypt have had hundreds of thousands of deaths from terrorists. Boko Haram has killed 10,000 civilians just in the last two years in Nigeria, and the main targets are school children. This terrorist group is strictly focused on destroying the entire country of Nigeria. In East Africa, the Somalia-based terrorist group al-Shabaab has reemerged and is plotting to continue their destruction and will succeed if their many safe havens in Africa are not obliterated. Kenya suffered one of the deadliest terrorist attacks in its history in April 2015 from al- Shabaab when 145 college students were killed from suicide bombers.

Although the Nigerian, Chadian, and Cameroonian governments tried to increase counter terrorism efforts after this attack, terrorism has actually significantly increased from 2015. Even with military forces, Boko Harem has "carried out kidnappings, killings, bombings (including with child suicide bombers), and attacks on civilian and military targets throughout the Lake Chad Basin, resulting in thousands of deaths, injuries, and significant destruction of property (US Department of State)." Many other terrorists groups are slowly reemerging or becoming stronger in different parts of Africa. For example, Al Qaeda in the Islamic Maghreb (AQIM) was pushed out of Mali by the French and African military in the past years, but has recently regrouped and reorganized in different areas and is planning an aggressive comeback.

The United States has been on and off in aiding Africa in counterterrorism efforts. No one really knows for sure just how much America is doing to help the African government. The major debate is over whether or not terrorism in African countries is part of the United States' problems or not. In the end, the U.S. government should send over reinforcements and aid before it gets out of hand, spreads to the United States, and we are left with no assistance.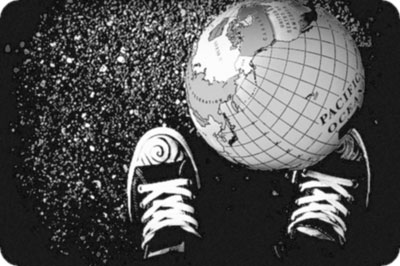 © Kailey E., Crownsville, MD