Will You Be That Man?
November 30, 2012
Dear Mr. President,

I have but one request during your term as our nation's leader—please, do not become America's next best friend. Those before you have made this mistake, and have dug us into the biggest hole of debt seen in our nation's history—it's an embarrassment, a weakness, and an outrage. Allow me to explain how this has happened.

Your predecessors have seen the diminishing economy as a problem solvable by the government—they are blind to the fact that, like all things, the economy will have its ups and downs. There is no stopping it, so let it be. Many have intervened, claiming their policies will "get America back on her feet," and look where we're at: $16.2 trillion in the red (McKelway, Fox News Network, 2012).
How can this be? In past years, policies have been set up that were to boost the economy, employment rates, and get us out of debt; unfortunately, these policies have had the reverse effect. They gave us what America wanted, not what we needed. Now we are ruined. Generations of today have learned how to take, not how to give. Now, it's easier for people not to work than to re-enter into the work force due to unemployment and Social Security benefits (Schalin, Fox News Network, 2012). These people are sitting at home, receiving a weekly check from the government with money taken out of the pockets of hard-working Americans.
Government spending is spiraling out of control—my last paycheck was for 57 hours at waitressing rates, coming out to what should have been a $143.75 check. But how much did I get? Nothing. Instead, I lose time cards filled with hourly wages to an increasing and earth-shattering debt. In response to this, I watched the Treasury print more U.S. dollars, trying to buy ourselves out of debt—and I saw more intervention. But this only causes inflation, a recession's arch nemesis. Put the two together and you get a collapsing economy, depressing morale, and a laughing stalk of a country.
The only thing that can save America is her citizens—together we can bring back our national super-power. America's people can save her, not her government. She needs a President that will remove lazy-instilling policies, destroy government intervention, and rekindle the hardworking fire that once lived in us all. And so the question arises—will you be that man?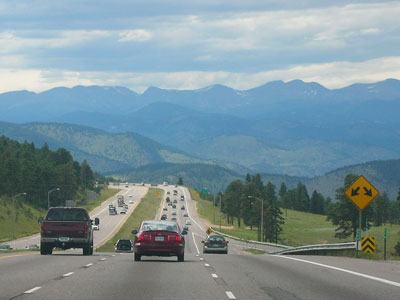 © Adeline N., Ridgefield, CT