Election Results
November 6, 2012
After a year of campaigning, rallies, debating, annoying ads, and telephone calls, the results of the 2012 presidential election are finally here! At 11:18 PM on the night of November 6th it was declared that President Obama will be in office for another four years.
By no means was this a landslide or even an easy victory. Blood pressures fluctuated every time a projection was made, with President Obama and Governor Romney switching places many time throughout the evening.
The state that eventually put the President over the 270 electoral votes needed to win office was none other than Ohio. It been a trend since the 1964 election of John F. Kennedy that no President has ever won office without the Buckeye State and this election has proved no different.
"This happened because of you. Thank you," tweeted President Obama once his re-election was announced.
Ohio put the President at 274 electoral votes. It also put him in the lead for the popular vote.
The Obama campaign is known for its strong grassroots and volunteers turned out in large amount to canvass and volunteer at phone banks in support of President Obama throughout his campaign.
In the get out the vote events in the days before the election, Obama supporters went door to door leaving literature and talking to voters to ensure high voter turnout, which is pivotal in an election as close as this one. In Ohio they also made sure voters took advantage of the earlier vote and absentee ballot options.
The Strongsville office of the Obama campaign has been busy the last few weeks with supports coming in and out for yard sign and to sign up to help out in any way they could. Everybody worked incredibly hard calling, canvassing, and organizing to ensure their voice was heard.
Governor Romney made Election Day stops in Cuyahoga County, a last effort to win Ohio, but the attempt was futile with Ohio leaning Democrat since September.
In the Congressional elections the Democratic Party kept their majority in Senate, while the Republican Party kept their majority in the House of Representatives.
Though all might not be happy with the results of the 2012 Presidential election, a decision has been made by the people that the American people will have to stand behind for the next four years. The majority agreed on this and so it was carried out, as is the beauty of the democracy we, as Americans, hold dearest to our hearts.
This decision will affect many of us students that will go to college and onto the working world under the leadership of President Obama, who will hopefully lead America to a brighter future.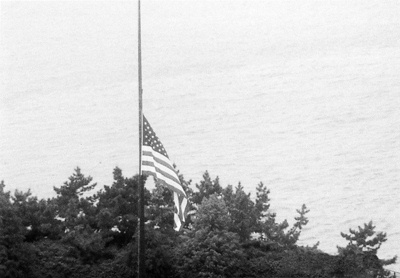 © Jessica E. Pelham, AL