Poverty's on the Economy
February 21, 2012
Poverty is a major cause in our economic society today. In 2010, 118,682,000 on average household made $48,753 that year. It was a down fall from 2009 when 117,538,000 made $49,081.



The United States has a lot of major issues, but poverty effects our economic crises even more. People who can't pay their mortgage and are having their house foreclosed on have resolved to abandoning their homes. People who abandon their homes don't take very many things with them. These homes are often ransacked for what is left. leaving the home run down. Making the homes around its property Value decrease.(source unknown) Their not the only things that make a homes value decrease. A neighbor with foreclosed signs on lots of the house. is a major value drop when trying to sale.


While home values are decreasing the rate of food stamps given by the government has increased and is at its all time peck.There were 311,870,000 people in the United States, mid March. 44,587,328 of them were on food stamps. That's 14.3% of all Americans on food stamps. The average monthly amount? $134.21.(Niesse) That not all "the amount of people on food stamps has increased 64.2% since October 2007."(Niesse) if this continues their will be more then half of the population on food stamps.

With all the that's going on their needs to be a better way to deal with the economy's crisis then to be kicking people out of the homes and giving them handouts from the government.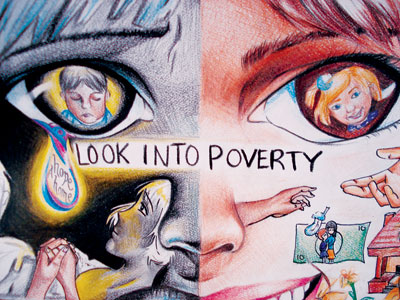 © Shirley L., Chino Hills, CA