Should Parents Track their Kids Whereabouts?
November 22, 2016
Is it fair for parents to track their kids whereabouts? With the technology of today's world parents can now track their kid? and know where they are a any moment. For a long time parents have told their kids "they have eyes on the back of their heads", well now they really do! Parents can simply track their kids cars and phones with the touch of a finger. The question is, is it fair to the kids?

To begin, I think this is not so fair to the kids. Tracking people can be done many ways, by a black box hidden in the car, to having a microchip inserted into that person. One of the problems with the microchip is not only can the parents track them but anyone can, so you can see there are some dangers to tracking as well. A problem with the box hidden in the child's car, is if the child's finds out about it, can't they simply remove it? Parents can also track on phones, but kids can lose their phones or forget them somewhere, so that is not too useful. Another thing with the microchips are they can be easily torn out from under the skin.

Next, some good things about tracking kids with the black box include, parents can track their kid's speed and if they are going too fast parents can make the car's horn honk and its light flash until the child slows down. Microchip tracking can come in handy in an emergency situation like the child being lost or kidnapped, the parents can track their kid's location and notify the authorities. A good thing about tracking phones are, in the world we live in today most people and teens have phones, and they are quite possessive of them. So if you plan on tracking someone from their phone, you can count on them almost always having it.

Third, I have a love and hate relationship with the idea of tracking people. I think that this is great technology. However there are some kinks that need to be worked out. I also feel like this is not too fair to the kids and teens, but for the parents they just want their kids to be safe. For the teens being tracked is their chance to prove to their parents that they are responsible and can be trusted. The idea of having a microchip is kind of scary because anyone could track you, the same thing applies for phone tracking.

To conclude, this is great technology that could change how parents keep an eye on their kids and teenagers, but it also have some dangers to it, these include having anyone track the kids, not just the parents. It does come in handy in emergency situations but it could also cause emergency situations. I think before we all turn to this technology, there needs to be some improvements and changes to guarantee the people's safety.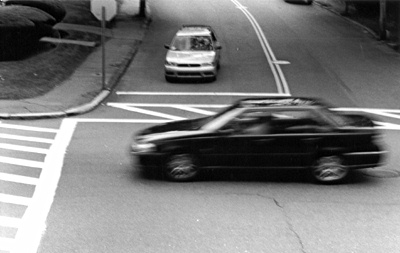 © Ed J., Marblehead, MA