"On My Own"
May 8, 2013
On my own, Pretending he's beside me, All alone,I walk with him 'til morning, Without him,I feel his arms around me, And when I lose my way I close my eyes....And he has found me
In the rain, the pavement shines like silver, All the lights are misty in the river, In the darkness, the trees are full of starlight, And all I see is him and me forever and forever
And I know it's only in my mind, That I'm talking to myself and not to him, And although I know that he is blind, Still I say, there's a way for us
I love him, But when the night is over, He is gone, The river's just a river, Without him,The world around me changes! The trees are bare and everywhere, The streets are full of strangers...
I love him, But every day I'm learning, All my life,I've only been pretending, Without me, His world would go on turning, A world that's full of happiness, That I have never known
I love him...
I love him...
I love him...
But only on my own...


It's a bit scary to think of how true these words are. Eponine got it about right here. I hadn't really thought much of it when we met. Sure I thought he was a bit handsome, he had a kind demeanor and his smile was bright. I met him in the winter over a year ago, I didn't really talk to him. Then again he really didn't talk to anyone at first, he was shy. Spring came and went, Summer breezed away and by the time Fall came again, I was already neck deep in the darkness. That despair and hopeless-ness that has been known to end lives. I went to things and events to keep up appearences. Never truly laughing, let alone smiling. I don't know what possessed him to text me first, all I know is it was a good thing he did. At first, I was tolerant, barely talking to him, responding when he texted and sending the customary LOL when he tried to be funny, but never really laughing. Soon, I started looking forward to talking to him, a smile would come across whenever his name popped up on my screen. When he was funny, intentionally or not I found myself really laughing for the first time in months. When December rolled through and something unthinkable happened, I feared I would lose myself for good. I had nightmares that lasted for weeks, tremors and terrors that left me teary-eyed and broken. It wasn't that I was mouring the loss so much, I knew him, but not as well as others. It was more that I was mourning for his family, how he died and how long it took to find him. I felt myself falling again, that deep dark pit waiting for me with open arms. It took a few months with the help of friends and strength of mind to pull myself back over the edge. When I found myself again, he was there. Ready with smart remarks and teases, making slightly awkward situations downright uncomfortable. The kind of things we said back and forth left us both laughing and gasping for air. Conversations turned flirtatious and suggestive, but all the more unclear and confusing.
Whenever I felt down or just needed someone to talk to, he would be there. Silly, conversations and jokes that would seem to other people pointless, became my salvation. He became my saving grace.

He pulled me back from the point of no return, his friendship and care saved my life. Now whenever I seem him, I can't help but smile and blush and act like a complete idiot. When I'm scared or upset I look to him and am returned with a reassuring smile that shines all the way through his bright blue eyes. Somewhere in the midst of it all, my feelings of friendship turned into something more I couldn't control.
He began to find his way into my thoughts, my conversations with friends and even into my dreams. For the first time, an emotion that seems suspiciously like love entered my heart and does not want to leave. My head tries to tell myself to leave it alone, that he is just a friend and may not want anything more, but my heart refuses to listen. It hurts so much I feel I implode from it sometimes. I feel like I should hate him for it, but whenever I see or hear from him, those thoughts of resentment immediately are chased away. I'm in love with my best friend. And that scares me. I'm not good enough for someone as good as him, and try as I may, my feelings won't be going away for a while. I'm terrified to tell him, I'm terrified that if I do, it will ruin the most precious friendship I have ever known. I know what I should do, I should tell him, but I can't. I can't risk losing him.

I love him...
But only on my own.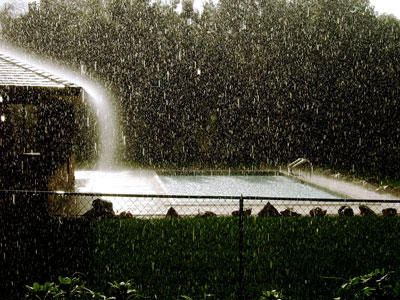 © Chelsea C., Auburndale, FL