What I Want When I Grow Up!
June 21, 2012
What comes to most people's minds when they hear their teacher's booming words with a dreadful assignment that students must complete every couple of years about what they want to be when they get older, is merely occupations such as, doctors or veterinarians.
Well, when i get older I want a job that will keep me financially secure, but most importantly I want to make a difference. I want to be a role model for kids who aren't blessed like I am with many great family role models. I want to be looked up to not looked down on.
Everyday that I walk down the hallways in my school I see kids my age already making bad choices mostly because there is no one there for them to look up to. I want to be able to be a positive influence for kids who don't have family support as I do. I want to be able to change a kids direction from taking the wrong path to taking the successful path that I am pushing myself to take.
I want to be the person that can give a child with no support or love the things that child will need to devour success. I don't want a million dollar house or a 60,000 dollar car because that won't change a child's chances in succeeding.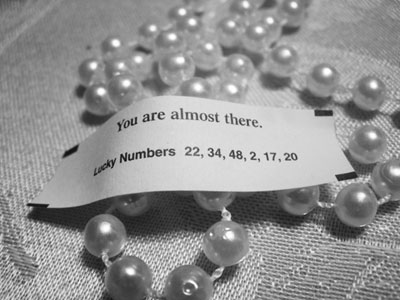 © Elizabeth E., Elmhurst , NY