Extraterrestrial
December 21, 2011
Summary:
"'Ho, ho, ho -' Santa made sure all the reindeer heard him, especially Rupolph. 'Make a landing somewhere!'

'It's no use,' Rudolph called back to him. 'We're flying over the middle of the Arctic Ocean!'

'Aye,' Suddenly, Santa felt the sleigh tilt sharply upward. 'Where are you heading to now?'

'I don't know,' The red-nosed reindeer admitted. 'I'm trying to find a shortcut.'

No response from Mr. Claus. He had his eyes closed, just waiting for all this to be over. He was lying like that for a while in the cold, almost falling asleep. When, suddenly, all of the cold and snow and wind blowing into poor Santa's ears was gone. He wasn't sure if this was because he was dizzy from all that chaos, but all he could see was stars then.

'Hey! Who turned out the lights!' Santa noticed that Dasher's voice sounded clear and crisp now, as if he were talking into his ear. 'And why does this sleigh feel nearly weightless?'

Santa was still looking around, when he finally turned behind him.I knew those stars weren't from my imagination! He thought and gestured towards that very direction. Planet Earth was staring right back at him."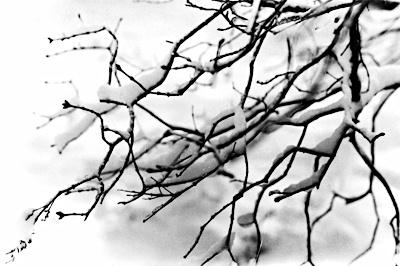 fatchance96
Extraterrestrial