On the Other Side of the Clouds
June 28, 2013
Summary:
When life gets too hard to bear, Tonya begins to doubt the existence of the God that she once believed in. Her faith shaken and her happiness temporary, she believes that all hope is lost. However, a prayer offered up to Heaven one day brings the Georgia peach more than she could ever have imagined.

Adam Carter is a southern carpenter whose smile is almost as big as his heart. When he meets Tonya for the first time, all does not seem ordinary. His advice and influence begin to lead her down the path of true love, and Adam seems to be at the right places at the right times. Can he redefine the term "God Sent" and help his newfound friend find her way? Despite being pushed to the canvas, these two will unite to show that faith still stands a chance. After all, the sun rests just on the other side of the clouds.

Well Tonya is at her wits end about religion. She wants desperately to believe in God but doesn't see any Proof. Adam is the guy for the job.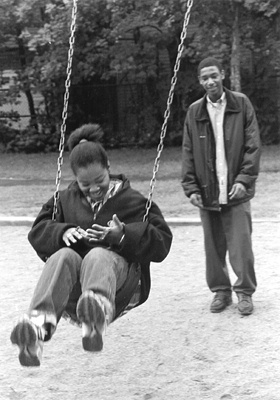 Naesmarts
On the Other Side of the Clouds