No Words; Just Love
October 16, 2011
Summary:
When your brother dies in a freak car accident, life doesn't go back to normal.
The food at your house is made by a different family and not your mom.
There is always someone at your house whether you want them there or not.
But when their isn't a family visiting, or someone dropping off lunch, the emptiness feels worse.
The closed door of His room is a painful reminder.
The brown hoodie he always wore sits on the stairs in a crumpled heap.
His iPod sits on the back of the kitchen counter.
His running shoes by the back door.
The xbox controller he used, sits on the coffee table.
The empty chair at the Kitchen table.
His razor and bathroom bag sit on the counter in the bathroom we shared.
Its like John is everyone in the house,
But not here at all.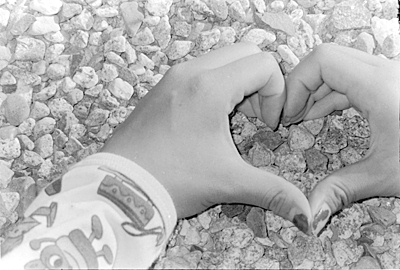 Kendall R.
No Words; Just Love