The Potter Games
June 23, 2013
Summary:
"What's wrong, Catnip?" He panted.

"Remember what Ron said? About the Death Eaters? "We're hiding from them"?"

"Yeah..."

"What if the Death Eaters found them?"

We both ran toward the Victor's Village, located my house, and nearly threw the door off of it's hinges bursting through it.

"Prim?" I shouted, getting no answer in return. I scanned the floor desperately, hoping to see some indicator that Prim and the others were there. Seeing nothing, I dashed up the stairs, scanning again.
There was no Harry. No Ron. No Hermione. No Mother. And no Prim.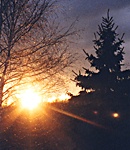 Jasmine A.
The Potter Games