Akhal-Teke and the 99 Golden Horses
February 29, 2012
Summary:
In ancient land, there was a legend of a great golden horse whose name has been forgotten over time. Many centuries passed before fate would give the chance to a young horse named Akhal-Teke to earn a name for his exceptional kind.
Fate presents itself in the form of a man named Ravni who stumbles across Akhal, lying in a desert, clearly alone. Bringing him back to his village on camel back, he puts Akhal-Teke to the ultimate test, so that he can regain the throne which was stolen from him.
However, a 200 mile race, with 99 other golden horses is no easy feat, and presents great challenges that only insane people would dream of conquering.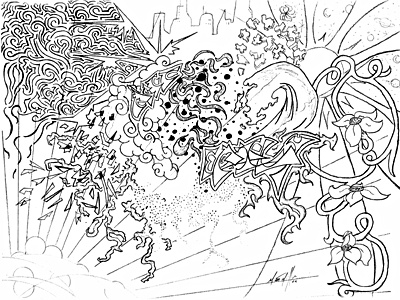 Jenna .
Akhal-Teke and the 99 Golden Horses