Eastern-ish Kentucky
MAG
November 13, 2015
I grew up with deer heads on the walls and wild turkey for
Thanksgiving.
My papaw taught me how to set a can of Grizzly before my momma taught me how to ride a bike.
For my eighth Christmas my fingers scanned through a Toys 'R Us catalog for my nana,
circling a karaoke machine and Jonas Brother backpack, and then turned right around and picked out my first rifle.
I spend my life in Eastern-ish Kentucky.
Here the summers are sweltering and the winters are pretty
damn cold.
When I was still in elementary school I had an accent coated in sweet tea and sprinkled with just the right amount of salt.
My momma taught me how to always be a friend and my daddy taught me how to fight.
My cousins showed me the process of picking the perfect night
crawler before heading over to Wayne's old pond across the road.
I learned that my uncle likes to fight when he's had too much beer and my papaw can stay on his feet.
I also saw enough marriages fall apart to know you should never lie, and always fight, because my granny taught me the opposite of love isn't hate, but indifference.
And before you write me off as someone who's lost her way, just let me tell you that I still know how to be a friend, I still love to find myself a fat nightcrawler, and my plans never have me leaving this place for long.
Eastern-ish Kentucky is my home.
This is where my fists pound and my voice rises,
where my family lives and my friends stay.
My eyes may roam and dream of skyscrapers,
but my heart finds home in a field with grazing cows and accents that come from yelling at the top of your lungs.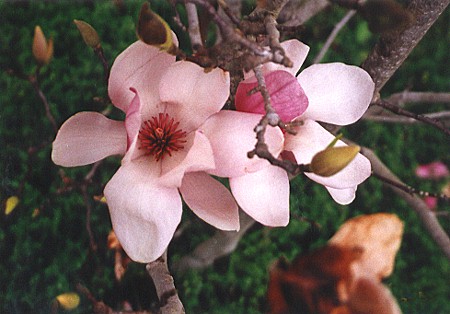 © Callie B., Destrehan, LA