The Three Cities
September 1, 2011
Touring the Three Cities at night is incredible. Through the day I mistaken Malta as lifeless but at night an air of mystery and wonder comes and suddenly I was aware of what Malta's life entailed. There were old women conversing outside their doors, people walking and bumping into someone they know, Malta's youth huddling by the harbour having a good time. It was then I realized that Malta wasn't dead and abandoned but just hidden under the night's sky. But what struck me the most is the endless history that struts down each of the streets, each tale just as amazing as the last.
Malta is surrounded by the bluest and clearest water I've ever seen. The moonlight, as well as the old street lamps, reveals colourful wooden boats all along the marina. I can imagine families waking up early, the women preparing breakfast, and the men taking their sons out to go fishing for the family restaurants that crowd the streets. The island is small and creates this very accepting feeling, it assures you that family is above all one of the most important aspects. It's admirable to see a place where family is before work and other social affairs. In Mississauga or Toronto I've never seen all stores close at a particular time so that everyone can eat together. I can't say I've seen a large amount of the elderly or the young come out at night just to talk about the day and any recent events in their lives. I believe, back home, everyone is always looking for shortcuts only so they can fit more into their busy schedule. It's understandable but still disappointing to compare home to Malta where family bonds are more significant to occupation promises.
In Malta they seem proud of their ancestors and don't obstruct their past with tall modern commercial buildings. I can walk down a street and picture what life was like before and after the war. I can place myself in the past and appreciate Malta from a different angle. In Birgu, buildings such as where the Inquisitors lived, where the Knights of St. John worked, and where certain soldiers guarded are all marked. They are not forgotten in ruins or hidden with modern modifications; they are reused in common houses or museums where individuals can respectively regard the creations of the past. People can see why Malta, a small seemingly vulnerable island, was given the George Cross for being so brave.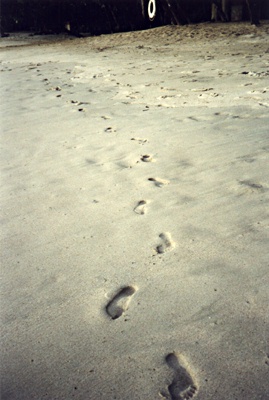 © April W., Rogersville, MO