Gymnastics: Building Confidence, Resilience and Service
January 4, 2018
Confidence, resilience, and service. These are what gymnastics has taught me since I began at age three and why it is my most meaningful talent. Just as every gymnast knows what it is like to defy gravity, flying through the air, every gymnast is familiar with falling. In fact, learning how to fall was day one of Showteam. That being said, after falling five times in a row, it takes a great deal of confidence to get back up and try again. It takes confidence to perform halfway across the world in front of thousands of people. It takes confidence to step up and take responsibility when a teammate is injured the day of Nationals. Because of gymnastics, I have become confident and bold, a better leader in every aspect of my life.

As everything in life, the journey has not been without obstacles. Last summer, I broke my leg during practice, a week before Nationals. While a difficult experience, it gave me a new perspective. Not only could I not practice gymnastics, I couldn't even leave my house. Determined to make the best of a bad situation, I worked on an internship from home and began writing newsletters for the Senior Citizens Bureau. I practiced piano, read new genres, and learned about my grandparents' childhood. While breaking my leg was a painful experience that altered my daily life, it also taught me resilience and adaptability.

Freshman year I considered how I could use gymnastics to impact others, so I began volunteering with Special Olympics at Showcase Gymnastics. I lead athletes in stretches, spot skills, teach routines, and most importantly, get to know them as people. I have been able to fully appreciate the effect of gymnastics on these children's lives. Depression is a common symptom of Down's syndrome and autism, but at practices and meets, these athletes are bursting with energy, ready to perform. It has been an incredibly eye-opening experience getting to know these unique athletes and I am so grateful that gymnastics has not only changed me but has also given me the opportunity to help others.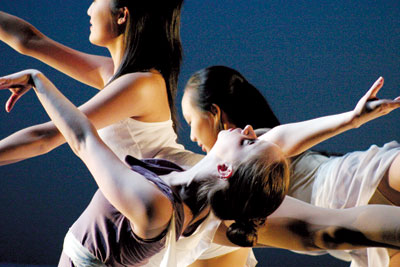 © Josiah T., Allen, TX