Daredevil
MAG
January 19, 2009
Dare-dev-il (noun): a recklessly daring person

No one believes me when I say I'm not a daredevil. It doesn't help that I routinely hang by a rope several hundred feet in the air, supporting my body weight with my fingertips on ledges barely the width of a fingernail, with my life in the hands of my climbing partner. Still, if you can get past those little details and hear me out, I promise you'll see that I'm really not a daredevil.

I can't blame people for the assumption. After all, pop culture insists that "rock climber" is synonymous with "daredevil." How can it not be, with countless action flicks showcasing a half-naked Adonis breaking every rule in the climbing book and almost getting himself killed in the process? Since this is the only exposure most people ever have to the sport, they assume Hollywood's version is typical. Why viewers would think that this particular movie detail is real while they laugh at the absurdity of the hero's secret gadgets, I'll never know, but the fact is they do. The not-so-cinematically-exciting truth is that a good rock climber always thinks, plans, and maintains control. We have to; our lives depend on it.

In rock climbing, nothing is done on impulse. If I wake up one morning and decide on a whim to go climbing, chances are a search-and-rescue team will pick me up days later, dehydrated and ­hypothermic, after I've been stranded by a storm. Before I even lace up my climbing shoes, I check and re-check the weather. I also inspect my gear, pack food and water, and go over a list of ­other safety precautions.

Even on the rock ­itself, nothing I do is sudden. Every move of my body is controlled and thought out. If I jump, I waste ­energy that is in short supply on a vertical landscape of barren rock. So I think, go slowly, move pur­posefully, and climb successfully.

Now tell me, does that sound like a daredevil to you?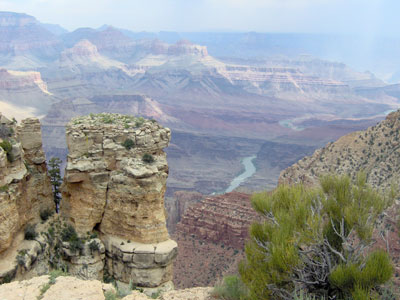 © Garrett C., Schenectady, NY